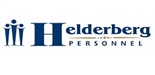 Salary:

Market Related

Job Type: Permanent

Sectors: Finance

Reference: SW003707/AM
Partner Ad
External Application
---
Vacancy Details
Employer: Helderberg Personnel cc
A technology and manufacturing company is seeking to employ an experienced financial manager/administrator to take full responsibility of the finance function of the entity.This position will play a major role in managing and controlling the financial activities associated with the company in order for it to reach its financial goals.
Responsibilities and duties include but not limited to:


Budgeting


Oversee the overall corporate budgeting preparation, financial management and financial monitoring processes.


Financial Analysis and Reporting


Perform financial analysis, reporting and management activities


Ensure that the financial reports are prepared and delivered on time


Review financial data for accuracy, correctness and completeness


Generate financial reports related to budgets, account payables, account receivables, expenses, etc.


Make sure annual financial statements are prepared and are appropriate before submission to the CEO for ratification. Together with the auditors ensure that annual financial statements are ratified by the Executive Board


Human Resources


Take full responsibility of the HR administration


Hire and train new employees on admin/financial operations.


Participate in performance evaluation of admin/finance staff and conduct counseling sessions to identify skill development needs.


Ensure accurate calculation and distribution of salaries and other benefits to employees. Perform the monthly Payroll run on the Payroll system


Manage company training register


Liaise with SDL facilitator on Merseta related outcomes


Available to serve on the Employment Equity Committee


Financial management


Financial control of the Stellenbosch office and co-ordinate the financial activities


Monitor and manage all expenses within the allotted budgets


Strategic Analysis


Establish key financial strategies to enhance business profitability


Legal and regulatory


Ensure team follows the institutions policies and regulations.


Comply with and keeping up to date with all the relevant tax laws & regulations and finance and finance related regulations, guidelines and codes of best practice.


Systems & Procedures


Develop standard and new accounting procedures to improve financial operations efficiency.


Review & reconciliation


Review annual budgets and recommend any changes if needed.


Assist in account payable and receivable activities.


Perform account reconciliation activities


Forecasting & Foresight


Establish accurate forecasts regarding expenses and revenues and manage regular reporting requirements.


Input into New Business initiatives.


Audit


Prepare the financial system for internal audit


Prepare the financial system for the external annual audit


Management Activities


Control of finances for Sales and Marketing Teams


Financial management of expense claims, e.g. travel arrangements, fuel etc.


Administration, financial management of data and execution of the strategic planning activities in relation to finance.


Financial management of staff & staff benefits


Administrative


Attend Management and Exco Board meetings and give input and action decisions related to matters of finance.


Together with the COO determine staff remuneration.


Together with the COO determine training needs of personnel and arrange for their training needs to be met.


Together with the COO give guidance with regard to career path information for staff.


Follow up and action resolutions taken at meetings.


Liaise with auditors in relation to preparing for annual general audit.


Take responsibility for yearly BBBEE audits


Qualifications, requirements and advantages required:


Qualifications; Any or a combination of the following degrees; BCom, BCompt, BAcc.


Registration with one (or more) of the following professional accounting industry organisations will be advantageous; SAICA, ACCA, CIMA, SAIPA, IAC, ICB


A minimum of 5 Years practical work experience in the field of accounting


Experience in working at a technology and manufacturing environment will be a an advantage.


Experience in Tax shop and Xero Accounting System would be an advantage.


Experience with Monday.com project management software will be an advantage.


Excellent interpersonal skills and team player.


Proven leadership and management skills


Strong analytical and problem solving skills


Ability to interact constructively with a diverse range of people


---
817 people have viewed this job.
About Helderberg Personnel cc
Based in Somerset West, Helderberg Personnel was established in 1998. The company initially started doing placements in the Helderberg Basin and over the years expanded nationally. Our background has proved to be invaluable in providing a high standard of recruitment, screening, evaluation and placement of candidates.
Our Value proposition:
The true value proposition of the Helderberg Personnel brand is our commitment to attending to our clients' needs, culture and values and to ensure that, through comprehensive interviews with candidates, the overall match is determined to ensure a long term relationship. The identity of the client remains confidential at all times. We understand that our function is to ensure that the candidate must become a strategic partner to a business instead of a mere employee. Helderberg Personnel has achieved a steady growth over the last years and we have evolved into one of the leading agencies in the region. We have made placements cross functional, cross industry and up to senior management level.
Similar Jobs
Financial Manager
Cape Town CBD
Job Type: Permanent
Posted 17 Jan 2023 | 51 Days left
More Jobs at Helderberg Personnel cc
Bookkeeper
Somerset West
Job Type: Permanent
Posted 26 Jan 2023 | 27 Days left