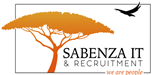 Salary:

Market Related

Job Type: Contract

Sectors: Automotive

Reference: Kiy
---
---
Required Skills
Agile
Sap Fico
Jira
X-Ray
Automated Testing
---
Candidate Requirements
ESSENTIAL SKILLS REQUIREMENTS:
Specific Technical / Functional skills
· Solid test management know-how and agile methodologies
· Solid background with SAP projects in finance
· Transition of manual product tests towards an automated testing concept
· Test tools, especially x-Ray
· Project tool, especially Jira
Soft Skills
· Problem solving capabilities
· Ability to work as part of a team
· Ability to work interdependently as well as independently and to submit deliverables on time and with excellent quality
· Excellent interpersonal and organisational skills with the ability to communicate effectively (both verbally and in writing) with both technical and non-technical colleagues / users
· Strong ability to understand and interpret business needs and requirements with an aptitude to move concepts through to proposal and successful implementation
Additional Requirements
· Ownership mentality, willingness to take over responsibility and drive topics
· Willingness deal with (talk to) our global customers (due to the global exposure language barriers might exist)
· Open and pro-active communication across international teams
· Ability to understand complex work environments
If you have the skills, don't waste time – apply now!
---
1 person has applied for this job. 327 people have viewed this job.
About DCV Sabenza Information Technology PTY Ltd
DCV-Sabenza is a South-African registered business focusing on SAP, general iT and industry specific recruitment. We have over 30 years' experience in recruiting in South-Africa, Australia, Europe, South- America and Asia and have worked with a number of large companies offering the best service.
We at DCV-Sabenza understand the changing market and mould our services around each of our client's needs to offer a personal service. DCV-Sabenza has forged strong relationships with both Clients and Consultants by ensuring both parties get the most out of every placement. Our Head Office is based in South-Africa with a secondary office in the UK so that we can keep in contact with expats who may consider returning to South-Africa so that we can offer our services globally for Consultants looking to go to South Africa and Consultants who are looking for opportunities abroad.
We at DCV-Sabenza recognize the difference it makes to maintain good client relationships and we are keeping our client base niche and manageable in order to give the best service possible. We have gained a good reputation in the market place and have built a very large network and database of consultants that we draw from for each role. We are able to send applications within 5 days subject to the complexity of the vacancy of receiving a role profile or job spec.
DCV-Sabenza not only specialise in the SAP, IT industry but also Aerospace, Engineering, Telecoms, Travel and Tourism, Hospitality and Catering, General (Such as admin/ reception staff etc.) to name a few. To clarify we specialise in all sectors such as Automotive, Manufacturing, Logistics, Banking, Mining, Construction, Utilities, Transportation, warehousing, Information Technology, Leisure and hospitality as well as the Public sector.
For further information, please visit our website www.sabenzait.co.za or call us at any time on Tel: 0330040131.
More Jobs at DCV Sabenza Information Technology PTY Ltd
IT Manager
Durban
Job Type: Permanent
Posted 24 Nov 2022 | 57 Days left