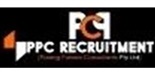 Salary:

Market Related

Job Type: Permanent

Sectors: Business Management IT

Reference: 1929257

Employment Equity Position
---
Vacancy Details
Employer: Puleng Pulane Consultant Pty Ltd (PPC Recruitment)
Purpose: serve as the Data & Insights Business Intelligence capability's primary enabler and product owner within D&IT. accountable for the delivery of the Product Owner and Business Intelligence Project Backlog disciplines that will allow the company to act more quickly and intelligently on the basis of this capability's insights.
Requirements elicitation &

documentation

Process analysis & design documentation

Solution proposals

Scope management (Scope Creep, VOs)

Define and agree on the acceptance criteria (User Story)

Actively facilitate the sharing of business process knowledge & understanding across all teams

Test Plan Definition, Test Case Review)

Inspect & accept the delivered product Increment

each sprint

Sign-off documentation

Entrench BA Way Of Working
---
Required Skills
sql : 6 to 7 years
python : 6 to 7 years
data analytics skills : 6 to 7 years
---
Candidate Requirements
BSc (Hons) Computer/Data Science

BCom (Hons) Informatics

BEng (Hons) Computer -Minimum

BSc (Hons) Mathematics / Statistics -Minimum

6+ years in Business Intelligence/Data Analytics/Data Science/Modelling/Statistics/Big Data

Programming and statistical computer languages (R, Python , SQL, etc.)

Working knowledge of Business Intelligence principles & best practices

Corporate governance, processes, procedures and statuary, legal and other requirements

Formulating Strategies and Concepts

Excellent analytical and problem-solving skills

Excellent analytical and problem-solving skills

Resource and people management

Strong communication skills

Strong relationship-building skills

Excellent planning, time management and organizational skills

Knowledge of statistical modeling and data mining techniques i.e. Regression, Random Forest, Boosting, Trees, text mining, social network analysis etc.

Querying databases using statistical computer languages i.e. R, Python, SQL, etc.

Knowledge of machine learning algorithms
---
1 person has applied for this job. 206 people have viewed this job.
More Jobs at Puleng Pulane Consultant Pty Ltd (PPC Recruitment)
Finance Admin
Bloemfontein
Job Type: Permanent
Posted 04 Oct 2022 | 61 Days left
HR Intern
Sandton
Job Type: Contract
Posted 29 Sep 2022 | 56 Days left
Snr Developer
Gauteng
Job Type: Permanent
Posted 23 Sep 2022 | 50 Days left
Claims Clerk
East Rand
Job Type: Contract
Posted 29 Aug 2022 | 25 Days left