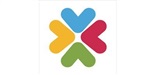 Salary:

Market Related

Job Type: Permanent

Sectors: Engineering

Reference: 1929187

Employment Equity Position
---
Vacancy Details
Employer: RPO Recruitment
We are currently assisting one of our top clients in the consulting industry in Gauteng with the recruitment of a qualified Structural Engineer for their team in Johannesburg.


---
Candidate Requirements
𝐌𝐢𝐧𝐢𝐦𝐮𝐦 𝐫𝐞𝐪𝐮𝐢𝐫𝐞𝐦𝐞𝐧𝐭𝐬 𝐢𝐧𝐜𝐥𝐮𝐝𝐞:
• BSc/BEng degree in Civil Engineering
• Candidate Engineer registration with ECSA
• 3-5 years' reinforced concrete and structural steel design on commercial projects
• Proficiency in Prokon, Revit, and CAD software

𝐈𝐧𝐭𝐞𝐫𝐞𝐬𝐭𝐞𝐝? Let us know in the 𝐜𝐨𝐦𝐦𝐞𝐧𝐭𝐬 if you would like us to view your profile or if you meet the above requirements apply today by emailing your CV to engineers@rpo-recruit.za.com. You can also give us a call on XXX-XXXX.

𝐀𝐥𝐭𝐞𝐫𝐧𝐚𝐭𝐢𝐯𝐞𝐥𝐲, 𝐲𝐨𝐮 𝐜𝐚𝐧 𝐯𝐢𝐬𝐢𝐭 𝐨𝐮𝐫 𝐰𝐞𝐛𝐬𝐢𝐭𝐞 𝐭𝐨 𝐟𝐢𝐧𝐝 𝐲𝐨𝐮𝐫 𝐧𝐞𝐱𝐭 𝐨𝐩𝐩𝐨𝐫𝐭𝐮𝐧𝐢𝐭𝐲 - www.rpo-recruit.za.com

Riana Hattingh Meghan Du Plessis
---
121 people have viewed this job.
More Jobs at RPO Recruitment