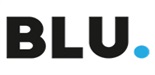 ---
Vacancy Details
Employer: Adcorp BLU - Durban
Key Perfomance Areas
Ensure that all safety protocols are being followed and adhered to.
· Workplace needs to be neat and tidy before, during and after work process. (5s)
· Products needs to be taken from trolleys or any other transportation device.
· Product to be plasma cut / manual trimmed /drilled in a controlled manner.
· Ensure plasma /tool alignment are done in accordance with Quality standards set out
· Ensure that product is then to be QC checked in accordance with Quality standards set out.
· Ensure that the first off procedures in accordance with Quality standards are adhere to that were set out by the quality department.
· Ensure product quality of uniform cutting from plasma/manual trimming/drilling are achieved
· Ensure the correct plasma jig plugs as per work instructions are followed in according to different types of bars as per the daily schedule.
· Ensure that daily minimum targets are met according to the individual product class as per the time studied
· Ensure the correct filling in of quality register and A3 datasheet are accurate
Ensure the correct use of machines / tools and consumables.
· Minimise wastages, rejects and scrap.
· Effective time management when conducting duties.
· Rotation of duties will between manual trimmers/drillers and plasma operators will be required.
Material Handling
Plasma, Drilling, Manual trimming machine
Consumables
Bend parts, Straight Tubes
Trolleys
Markers
Essential Embedded Competencies:
Skills:
· Grinding and deburring experience
· Identify, inspect, use, maintain and care for hand tools.
· Good Housekeeping skills
Knowledge:
· Product and Process Knowledge
· ISO Procedures
· H&S Procedures
---
Required Skills
drilling : 1 year or less
operator : 1 year or less
trimming : 1 year or less
---
15 people have applied for this job. 278 people have viewed this job.
About Adcorp BLU - Durban
Adcorp BLU
A journey driven by meaningful collaboration between man and machine
Every day BLU connects 60 000 people with businesses across every major sector through solutions that not only turn the economic wheel but create opportunities for social and economic growth. With the right people, anything is possible. Through connecting professionals to the clients that need them, we accelerate economic growth, empower the workforce of tomorrow and create solutions of the future.
Ranging from Artisans to Welders and everything in between; we link world-class professionals with the clients who need them.
Business made better with BLU.
Our solutions
Co-creating solutions with you is what BLU does best.
You can perform services on contract while still being able to work independently.
Temporary staff are able to work for businesses and other clients on a contingency basis.
Payroll management solutions
What's better than an automated payroll system? Assignees clock in. Salaries are paid accurately and on time and this system is integrated into payroll.
Managed service provision (MSP)
We can manage your contingent workforces/suppliers via one point of control, handling this from end to end and even on-site.
Recruitment Process outsourcing (RPO)
We handle your end to end and on-site permanent recruitment. We'll take the hassle out for you.
Need specialist-driven, output-based solutions? We take care of your core and non-core industrial services which are provided to industrial, retail, or other niches.
Upskilling is a powerful tool. Our industry experts offer the latest training resulting in accredited certifications in agriculture, engineering, apprenticeships, business or soft skills via permanent mobile training centres.
Need professional advice? Our industry specialists and subject-matter experts have it all for you.
More Jobs at Adcorp BLU - Durban
Zone Controller
Durban
Job Type: Permanent
Posted 26 Sep 2022 | 58 Days left
Business Analyst
Richards Bay
Job Type: Contract
Posted 06 Sep 2022 | 38 Days left
Ops Supervisor
Richards Bay
Job Type: Permanent
Posted 29 Aug 2022 | 30 Days left
VMC Machinist
Richards Bay
Job Type: Permanent
Posted 29 Aug 2022 | 30 Days left