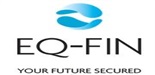 ---
Vacancy Details
Employer: EQ-FIN
In light of where we are in our beautiful country, there are no doubts that South Africa is facing a hard and challenging time. It has begun to affect all aspects of our life, businesses and community. There has never been a better time for us to pause, reflect and working on to improve ourselves and see what opportunities there are for a new career.
The uncertainty of what has sparked from Government is far-reaching, therefore, it is critically important to ensure that families financial wellbeing remain secure. If you're up for the challenge of helping people achieve their financial goals and show people how to leave a legacy for their families, a Wealth Planner is a fantastic career for you.
Your journey with Liberty will start with family and end with family. Liberty believes in people who believes in themselves and who have a strong desire to make success of their lives.
If building your own professional and profitable business practice appeals to you, then you need to talk to us.
Do you have what it takes?
Desired Experience
Build a profitable business practice within Liberty's business with the guidance of business mentors.
No start-up capital is required.
Professional training provided is offered by Liberty from day one for the 1st month to enable you to be equiped to start your business.
Receive leading industry training from the EQ-Fin academy mentorship program.
An ongoing support structure to help you build your career to ensure sustainable success.
Field specialists are there to support you with Legal & Compliance; Investment & Risk; Wills & Trusts; Medical, Corporate etc…
We recognise, reward and celebrate excellence.
Excellent unlimited earning potential.
Your Role
Deal with clients daily.
COVID has show that planning is needed to get us through these times. Your main role is to financially plan peoples lives depending on what life events happen. A great example of that is COVID.
To have the ability to develop long term client relationships.
Create personalized financial plans for clients derived from detailed analysis of their current income, expenses, insurance coverage, financial objectives, risk tolerance, and other information needed to develop a financial plan and review financial plans regularly.
Educate clients in areas such as budgeting, credit and debt management, insurance, saving and investing, education planning and retirement planning.
Show clients how to leave a legacy for themsevles and their family by providing appropriate financial solutions based on clients' financial plans.
---
Required Skills
networking
sales
entrepreneurial spirit
excellent interpersonal and verbal skills : 1 to 2 years
---
Candidate Requirements
Minimum requirements:
Qualifications
Grade 12-Matric
B.Com Advantageous
Min 3 years working experience
Requirements
SA ID
Clear credit and criminal
Reliable car
Laptop is essential
Ability to work remotely from home
Unlimited internet connection preferable unlimited WIFI
Strong networking, communication and social skills.
Professional attire and presentation skills
Values and ethics are driven by your sense of integrity and honesty
Strong Emotional Intelligence to thrive in a highly challenging and fast paced environment
Entrepreneurial flare
---
37 people have applied for this job. 652 people have viewed this job.
About EQ-FIN
EQ-FIN is an outsourced assurance management company which represents Liberty Life and Stanlib in the South African financial services industry.
While we distribute Liberty life insurance and risk products, retirement planning solutions, short and long-term savings products, medical aids and corporate benefits, it is our vision that drives to provide even more, and assures you of our service.
We are determined to be the first choice for clients, financial advisors and Liberty Life in the South African financial services sector, and to become the largest, tied independent insurance distribution company in the world.
We aim to contract 500 individual advisors to Liberty Life, this in turn ensures that at least 3000 people are being fed daily. They are therefore able to work or be educated. It is our belief that job creation creates a healthy South Africa.