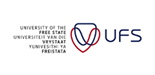 Salary:

On Application

Job Type: Permanent

Sectors: Admin

Reference: 524
External Application
---
Vacancy Details
Employer: University of the Free State
KINDLY TAKE NOTE: Applications may only be submitted online through the official UFS vacancy website: https://ufs.hua.hrsmart.com/hr/ats/JobSearch/viewAll - Applications submitted through any other platform will not be considered.
Duties and responsibilities:
​​Handle student academic and timetable enquiries.


Capture and make sure of the accuracy of the marks.


Complete and monitor E10.


Monitor assessment moderation.


Send examination papers to external moderators for moderation.


Manage all the communication to students.


Assist with the verification of class and exam timetables for the department.


Assist with the administration of applications for selection courses.


Assist with the registration process of applicants.


Assist international post-graduate students with the process of application, admission, financial payments, registration.


Liaise with RPL office.


Coordinate lecture and tutorial schedules.


Monitor the submission of examination questions papers and or study guides.


Organize workshops and seminars.


Assist with the administration of modules evaluations.


Keep track and monitor the progress of thesis and dissertation assessments and corrections.


Administer systems and manage curriculum.


Request and appraise quotations.


Capture and approve requisitions.


Create purchase orders and provide them to suppliers.


Approve invoices for payments of service providers.


Manage ad-hoc claims of department.


Manage employee claims (F1, F2, etc.).


Manage claims of research fellows (F1, F2, etc.).


Submit ad hoc salary claims for tutors and departmental assistants.


Purchase supplies, stationery, and equipment.


Manage and administer the petty cash (debit card).


Reconcile the NRF and or other entities for external auditing in cooperation with entity holders and the department of Finance.


Reconcile third stream entities.


Create billing invoices and journals for internal services.


Assist with refund requests of students and complete the bursary forms for student refunds.


Assist with the administration of new appointments within the department.


Assist with the administration of contract appointments.


Supervise student departmental assistants.


Provide administrative support to line manager.


Capture research outputs on RIMS system for academic staff and research fellows.


Responsible for general office administration and operations, including:


Schedule appointments


Receive visitors


Handle general enquiries


Filing


Assist with travelling and accommodation arrangements


Draft letters


Receive and process auditing information captures and make sure of the accuracy of data


Liaise with external and internal stakeholders


Capture, approve, report, and follow up on job requests for maintenance and repairs where necessary.


Inherent Job Requirements:
Grade 12 or National Vocational Certificate on NQF level 4.


A minimum of two (2) years' relevant working experience related to the duties and responsibilities.


​​​​​​​Please ensure that all relevant documentation is attached to your application. INCOMPLETE OR APPLICATIONS SENT VIA EMAIL WILL NOT BE CONSIDERED.

• a detailed curriculum vitae and cover letter;

• certified copies (not older than 6 months) of qualifications (please provide the SAQA accreditation in the case of foreign qualifications);

• a certified copy (not older than 6 months) of your identity document (ID);

• Proof of registration with a Professional Body (if applicable);

• A copy of your driver's license (if applicable).

• A service record from your current employer/last employer (only applicable to external applicants).


​​​​​​​
Key Competencies Required:
• Results oriented.

o The ability to cope with a frequently changing environment and to adapt to evolving situations.

o The ability to deal calmly and effectively with high stress situations.
• Strategic thinking.

o The ability to focus on details, work towards perfection, and approach work in a neat and organised manner.

o The ability to carefully analyse information and use logic to address issues and problems at work.

• Business acumen.

o The ability to adhere to rules and strictly follow work regulations.

o Proficient in using MS Office, Grade book and Blackboard; and proficient in the usage of the UFS financial administration systems (for example how to process claims, etc).
• Leading.

o The ability to maintain high levels of personal motivation, energy and enthusiasm.

o The ability to lead, take charge of situations, and offer opinions and directions to others.
• Building coalitions.

o The ability to negotiate, sell, influence and to persuade others.

o The ability to make decisions through consultation, collaboration, and working with close supervision.
Assumption of duties:

As soon as possible
Closing date:

03 October 2022
Salary:

The annual remuneration package, including benefits is: R333 081.64 – R417 956.27 per annum depending on the budget available for the position, relevant work experience and qualifications.
Fringe Benefits

(Subject to specific conditions): pension scheme, medical aid scheme, group life insurance, housing allowance, leave and sick leave, service bonus and study benefits.

Enquiries:

For enquiries, please feel free to contact me at 051 401 9814 or email at MakolaCM@ufs.ac.za or Recruit@ufs.ac.za. Additionally, kindly contact 051 401 7267 /9848 /9810 /9813 for assistance.
General:

The University reserves the right not to fill the post. The University subscribes to and applies the principles prescribed by the Employment Equity Act. Preference will be given to candidates from the designated groups, in accordance with the principles of the aforementioned act and the employee profile of the specific department/ division.
The UFS is a designated employer and is committed to the pursuit of excellence, diversity, and redress in achieving its equity targets in accordance with the Employment Equity Plan of the University and its Employment Equity goals and targets. Preference will be given to candidates from the under-represented designated groups including candidates with disabilities.
Our Employment Equity Policy is available at : https://ufsacza.sharepoint.com/:b:/r/sites/supportservices/hr/Employment Equity/EEA13_EE Plan UFS 1 March 2022 (003).pdf?csf=1&web=1&e=TjtoXH
The University processes personal information in line with its obligations under the Protection of Personal Information Act (POPIA) and any personal information provided to the University will be treated as confidential and processed in accordance with the rights provided to data subjects under POPIA.
The UFS will only consider applications of candidates who meet all the inherent requirements of the position. Applications that are incomplete will not be considered. Communication will be limited to shortlisted candidates only. Should you not be contacted within six weeks of the closing date for applications, you may assume that your application was unsuccessful.
---
331 people have viewed this job.
More Jobs at University of the Free State