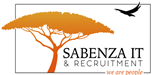 Salary:

R58 333.00 - R60 667.00 Per Month

Job Type: Permanent

Sectors: IT

Reference: 1913767
---
Vacancy Details
Employer: DCV Sabenza Information Technology PTY Ltd
Are you a Wireless Implementation Engineer that is looking for their next venture in the lovely Kwa-Zulu Natal.
The Wireless Implementation Engineer remotely supports clients within Service Level Agreements (SLA's) to install and configure software and hardware, resolve incidents, perform root cause analysis and adhere to any related processes such as change management.
---
Required Skills
ccnp
sd-wan
IOS and IOS-XE
---
Candidate Requirements
Essential skills:
IOS and IOS-XE-based routing platforms

Routing protocols

Software-Defined Networking technologies Designing, deploying, and supporting large enterprise data center solutions

Deploying enterprise wireless networks

Knowledge of virtualization and Storage Area Networking

Knowledge of network programmability and automation

Ability to create accurate network diagrams and documentation for designing and deploying of networking systems

Experience in carrying out network assessments and reporting/recommendation writing

Good analytical and problem-solving skills

Understanding of IoT and 5G
Non-Negotiable Requirements:
CCNA Qualified

Tertiary qualification in a wireless discipline

SD-WAN Knowledge

3 years experience in the enterprise networking field
---
2 people have applied for this job. 196 people have viewed this job.
About DCV Sabenza Information Technology PTY Ltd
DCV-Sabenza is a South-African registered business focusing on SAP, general iT and industry specific recruitment. We have over 30 years' experience in recruiting in South-Africa, Australia, Europe, South- America and Asia and have worked with a number of large companies offering the best service.
We at DCV-Sabenza understand the changing market and mould our services around each of our client's needs to offer a personal service. DCV-Sabenza has forged strong relationships with both Clients and Consultants by ensuring both parties get the most out of every placement. Our Head Office is based in South-Africa with a secondary office in the UK so that we can keep in contact with expats who may consider returning to South-Africa so that we can offer our services globally for Consultants looking to go to South Africa and Consultants who are looking for opportunities abroad.
We at DCV-Sabenza recognize the difference it makes to maintain good client relationships and we are keeping our client base niche and manageable in order to give the best service possible. We have gained a good reputation in the market place and have built a very large network and database of consultants that we draw from for each role. We are able to send applications within 5 days subject to the complexity of the vacancy of receiving a role profile or job spec.
DCV-Sabenza not only specialise in the SAP, IT industry but also Aerospace, Engineering, Telecoms, Travel and Tourism, Hospitality and Catering, General (Such as admin/ reception staff etc.) to name a few. To clarify we specialise in all sectors such as Automotive, Manufacturing, Logistics, Banking, Mining, Construction, Utilities, Transportation, warehousing, Information Technology, Leisure and hospitality as well as the Public sector.
For further information, please visit our website www.sabenzait.co.za or call us at any time on Tel: 0330040131.
More Jobs at DCV Sabenza Information Technology PTY Ltd
Test Manager
Midrand
Job Type: Contract
Posted 06 Oct 2022 | 60 Days left
Test Analyst
Midrand
Job Type: Contract
Posted 06 Oct 2022 | 60 Days left