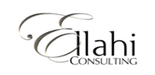 Salary:

R58 333.00 - R75 000.00 Per Month

Job Type: Permanent

Sectors: IT Technology

Reference: 42271
---
Vacancy Details
Employer: Ellahi Consulting
The Employer: A world leader in the field of in vitro diagnostics for over 55 years, who conceives, develops, produces, and markets diagnostics solutions (systems, reagents, software, and services) intended for clinical and industrial applications, which determine the origin of a disease or contamination to improve the health of patients and ensure consumer safety. The Company is present in 44 countries and serves more than 160 countries with the support of a large network of distributors.

Location: Midrand, Johannesburg
Salary: R700 000 – R900 000 PA, dependent on experience
Benefits: Car Allowance, Cell phone with data and airtime, Data Allowance, Petrol card, Medical Aid, Pension Fund, Performance Annual Bonus
Job Description: Our South Africa subsidiary is looking for an IT Solutions Manager-Africa who will work within the Customer Experience department and report to the Sr. Director, Customer Experience-Africa. The candidate will form the backbone of our Data & IT solution offering and will be responsible for the deployment of the solutions, and their connectivity to medical devices, and Laboratory Information Systems. This role will be critical for remote customer support, data generation & analytics as well as improved information flow to clinicians. We will need your expertise to support and deploy our Data-IT solutions at customer sites in compliance with the security aspects of healthcare data.
Key responsibilities and outputs:
Pre-sales phase:
Support sales team in tender processes
Support on request with demos and expertise in Lab organization
Creates concepts for dataflow and connectivity
Implementation phase:
Assess and optimize customer workflow
Manage Installation of IT solutions, instruments, and hosts connection and qualify
connectivity
Configuration / Testing
Support phase:
Be the first level support to customer inquiries
Manage field intervention
Update and upgrade IT solutions (server, PC)
Supports the product life cycle by improving Product serviceability

Promote HL7 connections to our customers and partners
Contribute to action plans for critical situations and or contribute to the task force
Collaborate with our partners (LIS & HIS companies, Patient files, ...) to improve communication and data exchange
Minimum Requirements
Bachelor's Degree in Information Systems or Computer Science or equivalent professional work experience
At least 4 years of professional experience in Information Technology.
Background in data management: middleware, interoperability, and connectivity to health IT solutions
Background in network principles (IP/Subnet mask / Gateway / routing / Firewall / VLAN / ...)
Experience in Windows OS installation and maintenance and in Virtual Machines.
Significant experience with data protection regulations (GDPR, HIPAA) and cybersecurity
LIS or IVD Experience is a plus: Understand the laboratory workflow and analyze connections.
Knowledge of Salesforce and SAP is beneficial
Knowledge of Myla, Vilink, or any other IT solution would be an added advantage
Skills Required
Curiosity about Technology enhancements with the ability to learn by him/herself, open to learning new technologies.
Passion for customers
Ability to analyze, recommend, and challenge proposals to create the most effective solutions.
Good written and oral communication, efficiency to deliver clear messages,
Team player
Sense of autonomy and (self-)discipline,
Good organizational skills/ability to multi-task.
Agility and capacity to work under pressure and in a moving and challenging environment.
Fluent in English: Oral and written.
Willing to travel up to 50 % of the time
---
7 people have applied for this job. 1548 people have viewed this job.
About Ellahi Consulting
We at Ellahi Consulting, are committed to deliver sound conceptual thinking and excellent customer centric results from design through to delivery and post implementation support, as fit-for-purpose and practical solutions are important to us. We offer over 20 years of experience within the recruitment, talent management and organisation development domain. Through integrated talent solutions we enable clients to effectively implement strategy through people by sourcing, supporting and coaching new talent and future leaders. We pride ourselves in having a solid results delivery track record, always looking for new and innovative ways to help our clients. We are a B-BBEE Level 1 Business Partner and ensure we adhere to the relevant compliance guidelines put in place by industry bodies. We also believe that knowing yourself is the beginning of all wisdom. We are accredited to use the NBI Brain Profile and numerous Eco-metric Assessments and are able to guide and coach corporate and individual clients alike. Our expert service has already satisfied many of South Africa's leading companies.
WHAT WE DO:
Strategic Talent Sourcing Solutions
Our integrated talent advisory service enables the implementation of business strategy through people by sourcing, supporting, mapping and coaching talented individuals.
NBI Brain Profiling and Eco-metric assessments
Accredited NBI and Eco-metric assessment practitioners provide advisory guidance to augment individual contribution, enhance team success and develop leadership careers.
We offer a wide range of candidate authentication solutions to verify qualifications, criminal records and background information, ensuring peace of mind
Through bespoke solutions we facilitate various talent development tactics and leadership coaching to activate your talent strategy and better equip candidates, graduates, teams and future leaders
We devote our energy to empower individuals and teams to thrive during times of change, strengthening their emotional functioning, optimizing performance and building resilience.
More Jobs at Ellahi Consulting
Group FM CA (SA)
Johannesburg
Job Type: Permanent
Posted 28 Sep 2022 | 59 Days left