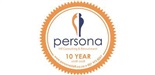 Salary:

Market Related

Job Type: Permanent

Sectors: Finance

Reference: CPT003142/H
Partner Ad
External Application
---
Vacancy Details
Employer: Persona Staff
Our client that specializes in the manufacturing of renewable energy is looking for a Financial Manager to join their team.
The Finance Manager will be responsible for the planning, management, and supervision of all the activities related to financial accounting, taxes, management accounting, treasury, and grants of the business.
Responsibilities include:


Being part of senior management team


Cost and management accounting


Annual financial audits within a manufacturing concern


International Financial Reporting Standards (IRFS)


Monthly reporting (management reports) on P&L, cash flow forecast and balance sheets


Preparing financial statements for presentation to foreign board of directors


Compliance with local tax legislation, (individual and company tax)


Dual reporting in terms of functional and hierarchy reporting, locally and with foreign directors


Annual budgeting


Managing a small finance team


Advanced experience in Microsoft suite


Extensive working experience with SAP FI, CO, CO/PA, Cost controlling is highly preferred


Required Qualification/Education:


B. Com Accounting / B. Com Financial Management degree


Completed SAICA articles with at least 6+ years post article experience in a management role


Please send your CV to
hannah@personastaff.co.za
Please note that only shortlisted candidates will be contacted. Should you not receive feedback within 48 hours, please accept your application as unsuccessful.
Persona Staff CC is POPIA (Protection of Personal Information Act, 2013) compliant, all personal information is protected according to legislation. By applying for any of our available vacancies, you give Persona Staff consent to process your Personal Information for Recruitment Purposes, according to the POPI ACT, 2013. If you have any concerns regarding your Personal Information and our compliance towards the legislation, you are welcome to request our POPI Act Policy.
---
389 people have viewed this job.
About Persona Staff
Vision
PERSONA's vision is to allow our Clients to focus on their core activities, and let PERSONA manage the responsibility of staff recruitment; ensuring the perfect fit between candidate and client for the most efficient and effective workforce.
PERSONA is committed to delivering the best service to our clients and candidates.
We recruit in the following industries:
Financial Services, Manufacturing, Engineering, Retail, Banking, Telecommunications, Information technology, Electronics, Logistics, Mechanical, Sales & Marketing, Office Support, Warehousing, Distribution and Supervision Staff
Services offered:
To our clients:-
Recruitment of permanent staff at all levels
In depth staff selection
Salary surveys
Advertising of available positions
Comprehensive interviewing
Screening of potential candidates according to client's specifications
Reference checks (on possible candidate)
ITC checks (on possible candidate)
Criminal checks (on possible candidate)
More background checks on request.
Psychometric testing (additional services)
Preparing of Job descriptions
PERSONA commits to adhere to industry standards and policies.
To possible candidate and job seekers:-
Professional resume
Regular correspondence
Interviewing tips
Summary of client information
Assistance to find the perfect job
Similar Jobs
Financial Manager
Cape Town CBD
Job Type: Permanent
Posted 05 Sep 2022 | 36 Days left
More Jobs at Persona Staff
Creditors Clerk
Cape Winelands
Job Type: Permanent
Posted 30 Sep 2022 | 27 Days left
Sales Representative
Cape Town Northern Suburbs
Job Type: Permanent
Posted 30 Sep 2022 | 14 Days left