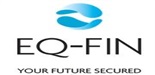 ---
Vacancy Details
Employer: EQ-FIN
We are one of Liberty's top producing franchises with a large national footprint. At EQ-FIN we pride ourselves on offering a bespoke value proposition to Liberty Financial Advisors, Leadership Team and Employees. We are an organisation driven by a purpose: we want to secure the future dreams, aspirations and plans everyone has for themselves and their loved ones.
We pride ourselves on offering a unique value proposition to Liberty Financial Advisors, Leadership Team and Employees and inspire to be the best learning organisation in the industry
Our Academy was set up in February 2020, as EQ-Fin, an affiliate of Liberty Life, to redesign, restructure and re-imagine and have become the NDP of choice for new Advisors entering the industry
Our Value proposition to all our Advisors includes the following
- Access to trained and skilled adminstration staff
- Ability to study and develop yourself further through our Educational Trust
- Numerous incentive and rewards programs
- Group benefits
- Future mentorship agreements with Executive / Senior Advisors
- Great working environment
JOB DESCRIPTION
Work with individuals or institutional clients to assess their financial needs and help them achieve financial goals, such as choosing investments
Also explain tax laws relevant to certain investments and help with insurance decision
This role requires networking and prospecting in order to secure new clients.
Set up appointments and meet with clients in person or via an online meeting platform
Analyse clients financial situation (e.g. income, expenses and liabilities)
Examine and suggest financial needs and opportunities (e.g. insurance, investments and retirement products)
Customize financial plans according to clients changing needs
Present and sell suitable financial products and services
---
Candidate Requirements
Can you think outside the box?
Are you quite entrepreneurial?
Do you have a passion for people?
Would others say you are service-orientated?
Do you have high energy levels?
Are you ready to commit to studying?
Minimum Requirements
Matric Certificate (Degree desireable)
Own car and valid drivers licence (non negotiable)
Clear credit record
No criminal record
---
Hot Job
62 people have applied for this job. 1027 people have viewed this job.
About EQ-FIN
EQ-FIN is an outsourced assurance management company which represents Liberty Life and Stanlib in the South African financial services industry.
While we distribute Liberty life insurance and risk products, retirement planning solutions, short and long-term savings products, medical aids and corporate benefits, it is our vision that drives to provide even more, and assures you of our service.
We are determined to be the first choice for clients, financial advisors and Liberty Life in the South African financial services sector, and to become the largest, tied independent insurance distribution company in the world.
We aim to contract 500 individual advisors to Liberty Life, this in turn ensures that at least 3000 people are being fed daily. They are therefore able to work or be educated. It is our belief that job creation creates a healthy South Africa.