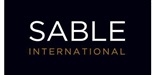 Salary:

Market Related

Bonus: bi-annual bonuses

Job Type: Permanent

Sectors: Accounting Finance Consulting

Benefits:

Bonus

Reference: TxA
---
Vacancy Details
Employer: Sable International
Are you energetic, ambitious, and looking to develop your career? Our Cape Town Tax department is looking to add a Tax Assistant to their team. We offer a dynamic and challenging environment where we achieve our business objectives and have fun doing it.
You're perfect for this position if you:
Have a relevant degree, BCom or similar
Have relevant tax experience
Are able to handle tax related issues in a timely manner
Are process driven and pay close attention to detail
Are able to work to strict deadlines and display time management skills
Are computer literate and proficient in ProfSoft Tax Software and Microsoft Office
Have good interpersonal and customer service skills
Your role and responsibilities:
Among other tasks, your main responsibilities will include:
Responding to and working through tax related matters
Actioning Income tax registrations, Objections and Appeals, as well as FIAs and ETCCs
Preparing tax calculations

Capturing and submitting of individual income and provisional tax returns, remissions, and objections
Assist in processing and filling of supporting income tax documentation
Creating and managing client records via our CRM system
Registering clients on SARS e-filing and keeping up to date on SARS correspondence
Would you like to apply?
Send us an email to sajobs@sableinternational.com with your CV and one-page covering letter. Please note: If you have not heard from us within two weeks, you may consider your application unsuccessful.
About Sable International
Sable International offers innovative professional services to international citizens. We create tailor-made solutions to meet the accounting, wealth, financial, currency and nationality needs of our clients. We pride ourselves on providing solutions that suit our clients' unique individual circumstances; our employees are key in achieving this goal.
The staff in our Cape Town, Durban, London, Lisbon, and Melbourne offices are passionate about their areas of expertise and take pride in helping our clients achieve their goals. As a result, we have an energised and fun company culture, something that sets us apart from other professional services firms.
---
Required Skills
Taxation: 2 to 3 years
Crm Databases: 1 to 2 years
---
26 people have applied for this job. 1331 people have viewed this job.
About Sable International
Welcome to Sable International. We offer professional services to South Africans with international interests.
Our diverse team is made up of independent financial advisers, solicitors, chartered accountants, MBAs, forex brokers, tax experts, marketing specialists and immigration advisers. We hire people, not just CVs, and we focus on upskilling employees who have the desire and aptitude to learn and grow.
So what do we do? We help our clients immigrate to the UK or Australia, transfer money around the world, build offshore and onshore wealth and start a business overseas. Our team helps individuals internationalise themselves, their wealth and their businesses.
We have offices in Cape Town, London, Melbourne and Hong Kong. This allows us to manage the accounting, wealth, financial and immigration needs of clients in those countries.
Becoming part of Sable International gives you the opportunity to join a thriving multinational company that prides itself on cultivating and maintaining a flat structure workplace.
Similar Jobs
Tax Assistant
Cape Town Southern Suburbs
Job Type: Permanent
Posted 03 Feb 2023 | 3 Days left
Tax Practitioner
Cape Town Southern Suburbs
Job Type: Permanent
Posted 01 Mar 2023 | 30 Days left
Tax Consultant
Cape Town Southern Suburbs
Job Type: Permanent
Posted 03 Feb 2023 | 3 Days left
More Jobs at Sable International
Client Liaison
Cape Town Southern Suburbs
Job Type: Permanent
Posted 29 Mar 2023 | 57 Days left
Student Adviser
Johannesburg
Job Type: Permanent
Posted 29 Mar 2023 | 57 Days left