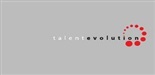 Salary:

R50 000.00 - R55 000.00 Per Month

Job Type: Permanent

Sectors: General Purchasing

Reference: TS-TE
---
Vacancy Details
Employer: Talent Evolution (Pty) Ltd
The purpose of the position is to analyse and coordinate the administrative, technical and commercial aspects of the Tendering and Contract process and actively oversee the efficient and compliant execution of all tendering activities in accordance with prescribed standards and regulations ensuring alignment to Tender deadlines.
Duties:
To keep track of all advertised tenders via subscribed Tender publications.
To arrange for tender documents to be collected, tender briefing attended and finalised tender documents submitted to the specified location before the specified deadline.
To read, scan and forward tender documents to relevant role-players in the business and convene a tender Committee meeting for major tenders.
To coordinate input from all role-players and compile tender documents according to specified requirements and arrange for pricing and tender sign-off by the relevant Directors.
To ensure supporting documents are always up to date e.g., Tax Clearance Certificates, BEE Certificates, etc.
To double up as 'Administrator' for all awarded Tenders; ensure all required documents for opening customer accounts are submitted to the relevant person/s; load new cases, and keep record of all installed vehicles until the project is completed.
To track and report on all submitted tenders monthly and attend to all tender related queries.
---
Candidate Requirements
Grade 12/Matric
Minimum 2 years relevant experience
Relevant NQF6 qualification advantageous
MS Office - Advanced
Working knowledge of CRM and Accpac
Fleet Management Experience
Should you not receive a response within 10 working days, please consider your application as unsuccessful
---
4 people have applied for this job. 204 people have viewed this job.
About Talent Evolution (Pty) Ltd
Talent Evolution is a provider of Talent Management Services to help clients achieve greater organisational performance by assisting, recruiting, developing and engaging the best and most talented people for their businesses. With over 21 years of professional service and market knowledge, Talent Evolution has a tailor made solution for all our clients talent needs across a wide range of industries.
More Jobs at Talent Evolution (Pty) Ltd