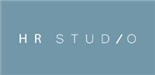 Gauteng

Remote

Salary:

Market Related

Job Type: Permanent

Sectors: Technology

Reference: 1887073
External Application
---
Vacancy Details
Employer: HR Studio (Pty) Ltd
Role: UI DEVELOPER
We are looking for a qualified Front-end designer/developer to join our dynamic team. You will be responsible for building the 'client-side' of our web applications. You should be able to translate our company and customer needs into functional and appealing interactive interfaces.
If you're interested in creating a user-friendly environment by writing code and moving forward in your career, then this job is for you. We expect you to be a tech-savvy professional, who is curious about new digital technologies and aspires to combine usability with visual design.
Ultimately, you should be able to create a functional and attractive digital environment for our company, ensuring great user experience.
What's the role?
You will be responsible for:
· Use markup languages like HTML, CSS & JavaScript to create user-friendly web applications
· Ensure adherence of UI to design to approved Style Guide
· Maintain and improve client-side interface
· Optimize interfaces for maximum speed
· Design mobile-based features
· Collaborate with back-end developers and web designers to improve usability
· Get feedback from, and build solutions for, users and customers
· Write functional requirement documents and guides
· Create quality mock-ups and prototypes
· Help back-end developers with coding and troubleshooting on front-end outputs
· Ensure high quality graphic standards and brand consistency aligned with approved Style Guide
· Stay up-to-date on emerging technologies
---
Required Skills
css : 4 to 5 years
html : 4 to 5 years
javascript : 4 to 5 years
---
Candidate Requirements
Boxes to tick…
· Matric
· Post matric qualification is preferable but not a necessity
· Actual coding experience in JavaScript, CSS and ReactJS
· In-depth understanding of the entire web development process (design, development and deployment)
· Behance creative profile with at least 4 projects displaying your work
Who are you?
You have proven work experience as a Front-end developer
Hands on experience with markup languages
You have experience with JavaScript, CSS and ReactJS
You have experience with Microsoft Fluent Design System would be a bonus
You have experience with consuming data from REST APIs. Experience with oData would be a bonus.
Familiarity with browser testing and debugging
In-depth understanding of the entire web development process (design, development and deployment)
You understanding of layout aesthetics
You have knowledge of SEO principles
Familiarity with software like Adobe Suite, Photoshop and content management systems
You have the ability to perform well in a fast-paced environment
Excellent analytical and multitasking skills
Behance creative profile with at least 4 projects displaying your work
---
1897 people have viewed this job.
About HR Studio (Pty) Ltd
OUR MISSION
HR Studio was created to connect extra-ordinary talent with dynamic brands using best HR standards and practises.
ABOUT US
Founded in 2015, HR Studio is a bespoke consultancy for small to medium sized businesses who need the same quality HR services as a large corporate but an HR solution that can be tailored to their size and budget.
HR Studio offers specialist Human Resources services across various industries. A group of specialists that pride themselves on becoming subject matter experts in your business, the HR Studio team merges seamlessly with your organisation and culture. With people being your business's most critical asset, HR Studio is committed to ensuring your employees achieve their full potential, work efficiently and most importantly provide value to your business.
HR Studio's immersive approach ensures support and continuity throughout the employment lifecycle, leaving you to do what you do best and grow your business exponentially.
We aim to enable SMEs to build exceptional work environments that source and incubate talent to ensure higher productivity, quality results and low employee turnover.
Similar Jobs
UI Developer
Midrand
Job Type: Permanent
Posted 22 Sep 2022 | 18 Days left
UX Engineers
Gauteng
Job Type: Permanent
Posted 07 Sep 2022 | 37 Days left
More Jobs at HR Studio (Pty) Ltd