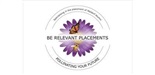 Salary:

Market Related

Job Type: Permanent

Sectors: Manufacturing

Reference: BritsMAIN
---
Vacancy Details
Employer: Be Relevant Placements
Job Description:
Growth and decay are fundamental realities. All living things perform something unique to their species. When they are dead, they all undergo the same process of decomposition into their fundamental molecular components. These components no longer perform tasks related to the living organism. Nature is responsible for life and renewal in each species as well as the process of decomposition.
Our equipment is also designed to perform very specific functions repeatedly and reliably. New equipment, whether operated or not, starts decaying immediately, unlike living beings. Maintenance needs to be the life force behind our plant and equipment's' specific physical existence with the aim of giving it renewal and sustainability, whether from wear and tear or damage.
Critical Success Factors:
Know what tools and spares are in stock and reorder when necessary to ensure maintenance downtime is not held up by lack of spares or tools.
Have the correct maintenance data captured on the CMMS so that the system communicates the correct information with regard to maintenance schedules.
Understand the technical details of maintenance jobs so that time planning and scheduling is realistic.
Communicate and listen to the operations team with regards to their needs against maintenance necessities.
---
Candidate Requirements
Skills:
Matric with Mathematics as a subject.
Pragma CMMS knowledge.
Computer Literate.
Technical knowledge.
Assertiveness.
Experience:
Maintenance Planning.
Ordering and Purchasing.
Stock Control.
Tool Control.
Understand Engineering Specifications and procedures.
Human Resources experience.
---
34 people have applied for this job. 633 people have viewed this job.
About Be Relevant Placements
At Be Relevant Placements we understand that only by you offering relevance to the market efficiently can the success of your organisation be maintained. We know that to sustain this success flexibility and innovation is imperative. Only your people can help you do this.
Our commitment to you the employer is to:
Understand the dynamics and personality of your team so that we can pollinate your team with people that will bring the needed balance and skill to enhance your capacity to be relevant and efficient.
Our commitment to you the job seeker is to:
Understand who you are in order to facilitate your placement in a team that will enhance your ability to grow and learn while contributing to the success of the organisation.
More Jobs at Be Relevant Placements