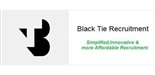 ---
Vacancy Details
Employer: BLACK TIE RECRUIT
Responsible for optimising sales by ensuring stores are stocked with the right amount of product at the right time.
· Identifying opportunities and proposing these to the Planner.
· Prepare store covers by subcategory weekly and report to planner with action plan.
· Prepare consolidations / direct transfers as necessary and report to all key stakeholders.
· Prepare post allocation report and present to planner weekly.
· Action post allocations weekly.
· Prepare templates and action new initiative allocations according to performance and presentation stock by store grade.
· Prepare store grading every 3 months and present to planner.
· Action new item allocations according to grading templates and historical performance.
· Action core item allocations according to store needs from inventory listing.
· Report and manage stock levels in new stores.
· Report the stock levels of new stores in weekly Store Ops meeting.
· Take initiative and drive the business forward.
---
Required Skills
allocations : 3 to 4 years
apparels : 3 to 4 years
---
Candidate Requirements
Knowledge, Skills and abilities required
· Above average knowledge of excel, retail system and general computer skills
· Must be able to run pivot tables and do vlookup function on excel.
· Good communication skills in order to follow up with stores on queries.
· Good people skills in order to deal with other departments.
· High attention to detail.
· Ability to process accurately and work diligently.
· Good time management skills and ability to multitask.
· Above average analytical, communication and presentation skills.
· Highly numerate and able to identify trends.
· Min 3-5 yrs allocating in the retail sector as an allocator (apparel/ access / footwear is preferable)
· Matric required – some tertiary qualification would be advantageous
· Must be able to handle a pressurised environment
· Good organisational skills
· Need to be accountable, reliable and show leadership ability.
---
27 people have applied for this job. 1846 people have viewed this job.
About BLACK TIE RECRUIT
Black Tie Recruitment is a B-BBEE level 1 contributor company providing administrative recruitment solutions across Africa. Our mission is to provide affordable recruitment solutions customized to our clients present and future needs. We have partnered with major leading data providers that gives us the edge to access over high Quality career seekers far across Africa. Our aim is to minimize our clients administration, advertise their positions and handle all responses in a timorous manner delivering fine candidates. We are different.
More Jobs at BLACK TIE RECRUIT