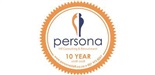 Salary:

Market Related

Job Type: Permanent

Sectors: Travel & Tourism

Reference: CPT002564/IP
Partner Ad
External Application
---
Vacancy Details
Employer: Persona Staff
Our client, a world leading claims and medical assistance handling company, has exciting opportunities available for Assistance Coordinators (German/Danish/Swedish speaking) to join their team. These positions are based at their office in the Cape Town CBD.
Responsibilities:


Handle any inbound or outbound communication related to Assistance. These communications may be with policyholder, medical and technical providers, agents, insurers, or other offices.


Co-ordinate logistic arrangements locally and internationally to assist policyholders with medical and other claims


Register all communications and taken actions in the systems provided by the company


Coordinate with the medical professionals according to companies' escalation process


Be able to understand the available provider network and identify preferred providers in different countries adequate for an ongoing case.


Â
Â
Qualifications and experience:
Â


Must be fluent in either German/Danish/Swedish and English (written and oral)


Call center / travel industry experience will count in your favor


Medical claims handling or insurance claims experience will be advantageous


Valid South African Visa (mandatory)


Must reside in or around the city center


Excellent telephone & email etiquette


Excellent customer service skills


Computer literate


Ability to work under pressure


Keen eye for detail


Â
Please note that this is an
office-based position
, and the hours are 08:00 – 16:30 mainly.
There can be overtime (including weekends) and evening shifts if on call for emergencies, however these shifts can be worked from home (once training is fully finalized) and are on a rotational basis.
Â
To apply, please send your CV with your salary expectations to
ilana@personastaff.co.za
Â
Please note that only shortlisted candidates will be contacted. Should you not receive feedback within 48 hours, please accept your application as unsuccessful.
Â
Persona Staff CC is POPIA (Protection of Personal Information Act, 2013) compliant, all personal information is protected according to legislation. By applying for any of our available vacancies, you give Persona Staff consent to process your Personal Information for Recruitment Purposes, according to the POPI ACT, 2013. If you have any concerns regarding your Personal Information and our compliance towards the legislation, you are welcome to request our POPI Act Policy.
---
1372 people have viewed this job.
About Persona Staff
Vision
PERSONA's vision is to allow our Clients to focus on their core activities, and let PERSONA manage the responsibility of staff recruitment; ensuring the perfect fit between candidate and client for the most efficient and effective workforce.
PERSONA is committed to delivering the best service to our clients and candidates.
We recruit in the following industries:
Financial Services, Manufacturing, Engineering, Retail, Banking, Telecommunications, Information technology, Electronics, Logistics, Mechanical, Sales & Marketing, Office Support, Warehousing, Distribution and Supervision Staff
Services offered:
To our clients:-
Recruitment of permanent staff at all levels
In depth staff selection
Salary surveys
Advertising of available positions
Comprehensive interviewing
Screening of potential candidates according to client's specifications
Reference checks (on possible candidate)
ITC checks (on possible candidate)
Criminal checks (on possible candidate)
More background checks on request.
Psychometric testing (additional services)
Preparing of Job descriptions
PERSONA commits to adhere to industry standards and policies.
To possible candidate and job seekers:-
Professional resume
Regular correspondence
Interviewing tips
Summary of client information
Assistance to find the perfect job
More Jobs at Persona Staff
Cnc Operator
Cape Town Northern Suburbs
Job Type: Permanent
Posted 17 Aug 2022 | 61 Days left
Part Salesman
Cape Town Northern Suburbs
Job Type: Permanent
Posted 17 Aug 2022 | 31 Days left
Student Advisor
Cape Town Northern Suburbs
Job Type: Permanent
Posted 16 Aug 2022 | 42 Days left
Student Advisor
Cape Town Northern Suburbs
Job Type: Permanent
Posted 16 Aug 2022 | 29 Days left