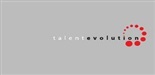 ---
Vacancy Details
Employer: Talent Evolution (Pty) Ltd
Our client is looking for suitable candidates to join their team in either Wesselsbron or Ventersdorp
Duties:
Workshop management
* Create new job cards with relevant information
* Daily management of orders and complaints
* Render technical support/assistance (internal/external)
* Identify and generate claims
* Manage and check the content of claims
* Manage and check special equipment/tools
* Manage safety procedures and neatness of the workshop
* Ad hoc reception and inspection of serviceable vehicles/tractors
* Manage staff according to applicable legislation
* Inform staff about desired outcomes in terms of goals and objectives
* Observe performance and provide constructive feedback regularly
* Develop staff to full potential
* Identify potential for accelerated development
* Support candidates during the development process
---
Candidate Requirements
At least 3 years relevant John Deere experience

(candidates with managerial experience will receive preference)
National Senior Certificate

Completed Tractor Technician certification (Trade Test)
Essential skills:
* Management
* Leadership
* Interpersonal
* Communication
* Conflict Management
* Computer literacy
* Technical knowledge of equipment and machinery
* Numeric skills
Should you not receive a response within 10 working days, please consider your application as unsuccessful
---
7 people have applied for this job. 255 people have viewed this job.
About Talent Evolution (Pty) Ltd
Talent Evolution is a provider of Talent Management Services to help clients achieve greater organisational performance by assisting, recruiting, developing and engaging the best and most talented people for their businesses. With over 21 years of professional service and market knowledge, Talent Evolution has a tailor made solution for all our clients talent needs across a wide range of industries.
More Jobs at Talent Evolution (Pty) Ltd