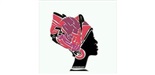 Salary:

R133 333.00 Per Month

Job Type: Permanent

Sectors: Manufacturing

Reference: 1823443
---
Vacancy Details
Employer: Afro Miaki Group PTY(LTD)
JOB PURPOSE:
To interrogate sales forecasts, align production capabilities to forecasts, and determine what quantities of the product will be available for exports.
These plans are used to determine the budgets for both the sales and production functions, and it ensures that stocks (working capital) are managed within the group's targets within the short, medium and long term.
JOB OBJECTIVES:
To design, implement and run the sales and operations planning process to ensure that sales, production and logistics constraints are managed such that it facilitates the best profitability outcome for the group. Inputs from all 3 departments need to be collated, evaluated and then balanced to fall within the company's constraints.
Determine, within the above constraints, if and when the SP4 float line needs to change to manufacturing campaigns of alternative products. A forward view of short to medium term ( 6 to 12 months) needs to be presented in order for sales to adjust export volumes in line with these campaigns.
Interrogate sales and production inputs, to ensure alignment with the group's budgets and highlight any risk effect of deviations of actual sales and/or production on the business.
Use the sales and production forecasts to determine possible need to augment the group's capacities with imported product impacting short, medium and long term planning based in line with company strategy.
Develop robust SAP/APO Planning and Material Management governing policies, processes and procedures in line with agreed best practice and manage adherence to these.
Maintain the group's master data to ensure accurate and effective business transacting and integration within the SAP System and between different business functions within the Group.
Develop the planning team's capability to understand the group's manufacturing processes and constraints as well as effectively plan on a SAP/APO planning system, in line with sound planning principles and practices.
---
Required Skills
forecasting : 5 to 6 years
sap : 5 to 6 years
supply planning : 5 to 6 years
---
Candidate Requirements
Qualifications:
Relevant SAPICS Certification
Relevant Degree
Grade 12
Experience:
10 years in production operations planning environment
5 years managerial experience leading a production planning function
3 years in the Manufacturing industry
Knowledge:
Forecasting skills
Conflict handling
Planning skills
Project Management
Forecasting and budgeting
Co-ordination and Facilitation skills
Analytical and deductive reasoning Business Acumen
Leadership and mentoring (capability building) skills
Stakeholder relationship building
MS Office (Advanced Excel, Word, PowerPoint)
SAP/APO
---
20 people have applied for this job. 830 people have viewed this job.
More Jobs at Afro Miaki Group PTY(LTD)