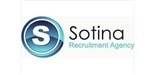 Salary:

Market Related

Job Type: Permanent

Reference: 1822607
---
Vacancy Details
Employer: Sotina Recruitment
Identify opportunities for automation within software processes. Design and execute QA tests using scripts that automatically test functionality. Run tests for databases, systems, networks, applications, hardware and software. Identify bugs and quality issues in development, service or business processes. Install applications and databases relevant to automation. Collaborate with other business units to understand how automation can improve workflow. Gather requirements from clients, customers or end-users to develop the best automation solutions
Test case/script generation and review: Identify what to test by translating non-functional and business requirements into testable test plans and test scripts. Identify and document key test scenarios. Document or automate the test script using the performance testing tool. Determine the prerequisites. Determine the test criteria. Record the expected results. Review final test scripts with QA Engineer lead. Obtain sign-off.
Test prerequisites compilation: Identify required test materials. Obtain test material, e.g. test data. Identify the required test environment. Ensure test environment setup, e.g., test server access and test logins. Prepare test results pack for results recording and sign-off.
Test execution and recording: Execute the automated scripts. Record test results. Compare actual results against expected results and debug any script failures.
Maintenance of high quality and accuracy: Understand the application under test and ensure that it meets the necessary expectations as defined by business. Ensure Quality Assurance of all testing activities. Maintain test documentation to reflect current system operations. Identify opportunities for continuous improvement. Support improvement of the testing processes and initiatives. Continued maintenance and upkeep of the performance testing scripts that form part of the performance regression pack.
Test status updates: Provide feedback to the development team and ensure the work is carried out in accordance with the schedule and the performance requirements. Inform management of any negative trends in the performance of software in pre-production. Provide estimates and feedback to the Team Lead for project scheduling purposes. Ensure effective communication with key stakeholders. Prepare and maintain test tracking reports.
Test closure activities: Ensure test completion - no outstanding high-risk issues, defects have been fixed and retested or deferred or accepted as permanent restrictions. Handover test artifacts to people who need it in the future, e.g. maintenance or support teams
---
Required Skills
system testing : 1 to 2 years
usability testing : 1 to 2 years
integration testing : 1 to 2 years
security testing : 1 to 2 years
performance testing : 1 to 2 years
Automation scripting : 1 to 2 years
Build enhancements to test frameworks increasing speed and productivity : 6 to 7 years
Collaboratively work with the rest of the QA team to refine quality assurance practices : 6 to 7 years
Knowledge of non-functional testing : 1 to 2 years
Microsoft 365 Google Suite : 6 to 7 years
---
Candidate Requirements
IT-related Diploma/Degree
ISTQB Foundation Level
ISTQB Agile
ISTQB Advanced Technical Test Analyst
Experience 2-3 years Manual testing experience 2-3 years SQL experience 6+ years Performance testing experience Testing in a retail / financial sector desirable Testing in an Agile environment desirable
Applicant Feedback Policy
Sotina Recruitment endeavors to provide feedback to all candidates whenever possible. However, if you do not hear from one of our Recruiters within 30 days, please accept that your application was unsuccessful
---
10 people have applied for this job. 1216 people have viewed this job.
About Sotina Recruitment
Sotina Recruitment Agency - Sotina Holding was established in 2010 and provides recruitment services to business partners. Our offices are based in Johannesburg Gauteng and Paarl Western Cape. We adapt best practices to facilitate sourcing, validating and evaluating profiles to deliver candidates of the required skills and calibre to our clients. Based on the requirement of the job profile, we search for candidates from our online database and we also advertise in local platforms like Facebook, Instagram and LinkedIn, we pride ourselves with high quality standards, professionalism, integrity, passion and excellent customer service. We recruit top calibre candidates throughout South Africa.
Our human resources management solutions range from permanent recruitment, short-term long-term contract placements.
These are more reasons to partner with us:
Our candidates go through comprehensive background checks
Team
We have a multi-talented team of highly experienced recruitment consultants, who specialize in different industries and sectors. Our team of consultants works in close coordination with clients to conceptualize their requirements and offer them best solutions. Further, we also have a dedicated team of customer care, who attend to all the queries of the clients and furnish them with complete information about the services.
Customer Satisfaction
While speed, dependability, reliability and efficiency are our priority, customer satisfaction is the ultimate goal. Our unique working methodology and untiring efforts enable us to shortlist appropriate candidates, who are at the helm of rendering the best of present generation services. We utilize our in-depth market knowledge and comprehensive research techniques to meet the unique requirements of every client
More Jobs at Sotina Recruitment