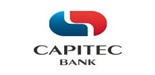 Salary:

Market Related

Job Type: Permanent

Sectors: Banking

Reference: 15263
External Application
---
Vacancy Details
Employer: Capitec Bank Ltd
Purpose Statement
* To manage the enterprise data lake platform teams delivering the AWS (cloud) data environment To be responsible for the strategic planning, direction and operationalisation of the activities of the data storage platform teams. Experience Minimum:
* A minimum of 4 - 5 years' proven experience working as a Manager or Senior Level Specialist in a banking or FinTech environment within one of the following technology or systems environments: Systems Development
* Systems Delivery
* Management Information Systems (with exposure to Enterprise data lakes, Cloud, Data, Warehousing)
* At least 1 year in a managerial / supervisory role
* Proven experience of successfully delivery large and complex data and technology projects, specifically data migration.
* Using, implementing and running Amazon Web Services (AWS) cloud platform
* Experience building Enterprise Data Lakes Ideal:
* Business and commercial experience in a banking environment.
* Linking data and platforms to strategic objectives.
* 4 plus years' proven experience working as a Manager or Senior Level Specialist within one of the following technology or systems environments: Systems Development
* Systems Delivery Management Information Systems (with exposure to Enterprise data lakes, Cloud, Data, Warehousing) Qualifications (Minimum)
* A relevant tertiary qualification in Information Technology or Mathematics Qualifications (Ideal or Preferred)
* Bachelor's Degree in Information Technology or Mathematics Knowledge Minimum:
* Systems Development Life Cycle
* Data Warehouse Development Life Cycle
* Cloud and Data Migration Projects
* Cloud Supporting Environment
* Business and financial principles and practices.
* People management practices and building and developing effective teams.
* Technology and digital management systems.
* Business knowledge and acumen.
* Governance and risk management principles
* Business products, processes, policies and systems
* Quality principles and practice
* Communication of and motivation methods and techniques for achieving organisational objectives and strategy
* Information Technology within the Banking Industry Ideal:
* Cloud and data migration Skills
* Leadership Skills
* Problem solving skills
* Management skills
* Interpersonal & Relationship management Skills
* Facilitation Skills
* Communications Skills
* Computer Literacy (MS Word, MS Excel, MS Outlook) Competencies
* Deciding and Initiating Action
* Leading and Supervising
* Applying Expertise and Technology
* Creating and Innovating
* Planning and Organising
* Delivering Results and Meeting Customer Expectations
* Adapting and Responding to Change
* Coping with Pressures and Setbacks Conditions of Employment
* Clear criminal and credit record
---
Candidate Requirements
Purpose Statement
* To manage the enterprise data lake platform teams delivering the AWS (cloud) data environment To be responsible for the strategic planning, direction and operationalisation of the activities of the data storage platform teams.
---
1363 people have viewed this job.
About Capitec Bank Ltd
Capitec Bank is South Africa's fastest growing retail bank with more than 6.2 million clients and over 690 branches nationwide. Our offer, Global One, gives clients control with a range of transacting, saving and credit options which are accessed by card, cellphone or the Internet in realtime.
Capitec Bank was recently named South Africa's best service and best value bank in the South African Consumer Satisfaction Index (SAcsi), South Africa's best priced bank in the Solidarity Report and the best customer service bank in the Ask Afrika Orange Index awards.
For more information, visit www.capitecbank.co.za.
Are you energetic and self-motivated with a passion for service? Get your dream job and launch your career with South Africa's fastest growing retail bank. Visit our careers page to find the right one for you.
More Jobs at Capitec Bank Ltd