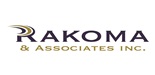 Salary:

Market Related

Job Type: Permanent

Sectors: Accounting IT

Reference: IT Audit Assistant Manager (CISA)
---
Vacancy Details
Employer: Rakoma & Associates Inc.
EXPERIENCE AND TECHNICAL COMPETENCIES:
· At least 5 Years' experience in a similar environment.
· At least 3 years' experience AGSA methodology (imperative).
· At least 3 years' experience in management level.
· IT Audit experience (delivery and managerial / senior consultant experience)
· Knowledge of IT and business processes.
· General IT audit / review skills.
· Business process/controls re-engineering skills.
· An understanding of Internal Audit and the relevant internal audit standards/ISACA Standards.
· Technical understanding of technology platforms, operating systems, system development life cycle, change management, information security, databases.
· Relationships with IT Managers, CIOs, CFOs and / or CAEs, that is relationships with the decision makers related to IT.
· Knowledge of UNIX, Windows, AS/400, Client Server, Web Services, Internet, Intranet, Firewalls, Routers, Sybase, SAP, JD Edwards, ERP, Oracle, SQL, LAN'S, WAN'S, Remote Access Systems, Systems Development, IT control frameworks, database management systems, SDLC, general it controls, application controls, information security, COBIT, COSO and SOX 404 requirements relating to IT systems and processes.
· Data Analytics.
· Working with TeamMate and ACL etc.
DUTIES:
· Plan, coordinate and execute audit activities at organization level.
· Communicate with operational staffs and management to obtain inputs for audits.
· Report audit findings and conclusions to management.
· Supervise audit staff on their assigned engagements.
· Assist audit staff in performing complex audits and reviews.
· Hire, train, and guide audit staff on their job duties.
· Develop auditing program to offer comprehensive audit coverage within the organization.
· Resolve auditing and operational issues in a timely fashion.
· Determine the audit scope and objective and accordingly prepare audit work plan.
· You will be required to travel to other regional offices to conduct assignments.
· Support the firm partners in the day-to-day activities including business development initiatives.
· Develop and implement business development initiatives including tender preparation.
· Perform IT related admin tasks as assigned by the Partner.
· Rules & responsibilities will change as you display capabilities.
· Review audit reports for correctness and completeness before submitting to management.
· Set priorities, identify necessary audit plan changes, supervise audit processes, and prepare detailed reports on findings.
---
Candidate Requirements
REQUIREMENTS/QUALIFICATIONS:
1. CISA, CISM, CRISC Certifications (imperative).
Candidates should possess one of the following qualifications:
1. BSc Computer Science
2. BCom Informatics
3. BCom Honours IT / IS or related
4. BCom Accounting
5. BCom Internal Audit/BTech Internal Audit
---
2 people have applied for this job. 206 people have viewed this job.
About Rakoma & Associates Inc.
Rakoma & Associates Inc. has been in operation since 2002 and is a reputable service provider with proven track record in delivery of quality service to our ever-growing clientele.
We are a modern medium-sized professional service firm established by young black professionals with vast experience in public practice. Our skills base comprises of CA(SA)s, CIAs, CFEs and CISAs. The growth of our organisation has also created opportunities in human resources, marketing and information technology and office administration. With increased growth, we aim to recruit and grow our staff compliment even further in the next three years.
We operate throughout the country with offices in:
Gauteng: Ground Floor Building B, Monte Circle Office Park, 178 Monte Casino Boulevard; Fourways,
Eastern Cape: 95 Western Avenue, Vincent, East London
North West: 29 Von Weilligh Street, Rusternburg
Northern Cape: Shop 5, 1-9 Royalyard Park, Royalglen, Kimberley, 8301
Limpopo: 23 Rhodesdrift Office Park, Building one, Bendor Park, Polokwane
Mpumalanga: Block K, Suite 2, De Blok, Corner of Wilhelm and Ferriera Streets, Nelspruit Ext 24
We offer tailor made service to our clients in:
Assurance engagements (Audit and non-audit)
Governance Risk and Compliance
Taxation
Forensics and Special Investigations
Consulting and Advisory
Technology Risk Services
OUR VISION: To enhance public confidence.
OUR MISSION: As a modern firm providing audit, accounting and consultancy services while committed to providing value for money services, empowering our people and promoting accountability.
Rakoma and Associates Inc. has the following sister companies:
More Jobs at Rakoma & Associates Inc.