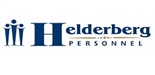 External Application
---
Vacancy Details
Employer: Helderberg Personnel cc
My client, a well established wholesaler and distributor, is seeking to employ a Logistics Operations Controller who will be responsible for optimization of their logistics process and increasing the supply chain efficiency. The successful candidate must have minimum 3 - 5 years relevant experience.
The purpose of this position is to plan, coordinate, and monitor logistics operations such as warehousing, inventory, transportation, and the supply chain processes.
Duties will include:


Utilization of trucks (nationally)


Managing 3rd party services (road freight)


Negotiating rates with 3rd parties


Manage customer deliveries on a national level


Manage imports (Cross-haul of containers)


Reporting: diesel and fuel utilization


Requirements:


Min Grade


Tertiary qualification would be advantageous


Min 3 - 5 years experience at a senior level in a similar position


Ability to implement systems and work independently


---
1575 people have viewed this job.
About Helderberg Personnel cc
Based in Somerset West, Helderberg Personnel was established in 1998. The company initially started doing placements in the Helderberg Basin and over the years expanded nationally. Our background has proved to be invaluable in providing a high standard of recruitment, screening, evaluation and placement of candidates.
Our Value proposition:
The true value proposition of the Helderberg Personnel brand is our commitment to attending to our clients' needs, culture and values and to ensure that, through comprehensive interviews with candidates, the overall match is determined to ensure a long term relationship. The identity of the client remains confidential at all times. We understand that our function is to ensure that the candidate must become a strategic partner to a business instead of a mere employee. Helderberg Personnel has achieved a steady growth over the last years and we have evolved into one of the leading agencies in the region. We have made placements cross functional, cross industry and up to senior management level.
More Jobs at Helderberg Personnel cc
Business Analyst
Cape Winelands
Job Type: Permanent
Posted 19 Jan 2022 | 24 Days left
Travel Consultant
Cape Winelands
Job Type: Permanent
Posted 19 Jan 2022 | 6 Days left