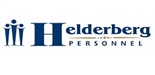 External Application
---
Vacancy Details
Employer: Helderberg Personnel cc
My client based in Morningside close to Milnerton, is a provider of national and local logistics support, both at a national as well as international level.  They are seeking to employ an Operations / Fleet Scheduling Clerk to effectively communicate with suppliers and other operational companies to join their team. Must be willing to work shifts.
Your duties shall include, but not be limited to the following:


To work on a shift basis, performing operational duties; one week 6am to 3pm, one week 1pm to 10pm.


You will be on duty one weekend per month.


Follow up on drivers and report back to clients.


Follow up on operational duties such as admin and liaison.


Make out and send diesel orders for drivers.


Communicate effectively with drivers/depots/Shipping lines and clients.


Do Pre-advise on the Navis system and relate all container details necessary to ensure full containers are off loaded in Port (Training provided by company).


Communicate effectively with Suppliers and other operational companies.


Attend to all Driver queries.


Capture jobs on the job processing program and dispatching of drivers.


You will also obey any other instruction given by your supervisor.


Project and manage specific initiatives as and when required.


It is expressly agreed that should the work as set out herein not be available you will be prepared to perform any other suitable work which falls in your vocational abilities, provided that it shall be without loss of remuneration. The performance of any other suitable work under these circumstances will not be seen as a right and the employer reserves the right to retrench you in such circumstances.


---
1078 people have viewed this job.
About Helderberg Personnel cc
Based in Somerset West, Helderberg Personnel was established in 1998. The company initially started doing placements in the Helderberg Basin and over the years expanded nationally. Our background has proved to be invaluable in providing a high standard of recruitment, screening, evaluation and placement of candidates.
Our Value proposition:
The true value proposition of the Helderberg Personnel brand is our commitment to attending to our clients' needs, culture and values and to ensure that, through comprehensive interviews with candidates, the overall match is determined to ensure a long term relationship. The identity of the client remains confidential at all times. We understand that our function is to ensure that the candidate must become a strategic partner to a business instead of a mere employee. Helderberg Personnel has achieved a steady growth over the last years and we have evolved into one of the leading agencies in the region. We have made placements cross functional, cross industry and up to senior management level.
More Jobs at Helderberg Personnel cc
Business Analyst
Cape Winelands
Job Type: Permanent
Posted 19 Jan 2022 | 24 Days left
Travel Consultant
Cape Winelands
Job Type: Permanent
Posted 19 Jan 2022 | 6 Days left