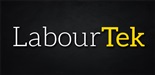 ---
Vacancy Details
Employer: Labourtek Pty Ltd
Great opportunity for Millwright has become available with established FMCG Company located about 100km from Cape Town.
---
Candidate Requirements
Requirements:
Grade 12 / Matric
Trade Tested Millwright
Must have at least 2 years' experience gained within a food production / manufacturing environment
Knowledge and experience with PLC fault finding; reading drawings; pneumatics and hydraulics; installation and assembly of machines; etc.
Must be willing to relocate to area
Valid driver's license and own reliable transport non negotiable
Labourtek is POPIA compliant. Response time two weeks otherwise your application should be considered unsuccessful
---
13 people have applied for this job. 1010 people have viewed this job.
About Labourtek Pty Ltd
Labourtek (PTY) Ltd is your one stop labour solution. We are a Generalist agency who prides ourselves in getting it right the first time around. Highly professional, knowledgeable Recruiters ready to assist with your positions across the board.
Sales & Marketing
Technical/Engineering
IT
Legal
HR /Financial/Office Support
Production
Logistics & Warehousing
Some of the sectors we currently service comprise of:
Engineering/Manufacturing
Pharmaceutical
Agriculture
Construction
Retail
Legal
Property
Financial Services
Similar Jobs
Millwright
Cape Winelands
Job Type: Permanent
Posted 07 Dec 2021 | 60 Days left
Millwright
Western Cape
Job Type: Permanent
Posted 07 Dec 2021 | 60 Days left
Millwright
Cape Town
Job Type: Permanent
Posted 21 Oct 2021 | 13 Days left
Millwright
Western Cape
Job Type: Permanent
Posted 21 Oct 2021 | 13 Days left
More Jobs at Labourtek Pty Ltd
Millwright
Overberg
Job Type: Permanent
Posted 07 Dec 2021 | 60 Days left
Millwright
Cape Winelands
Job Type: Permanent
Posted 07 Dec 2021 | 60 Days left
Millwright
Garden Route
Job Type: Permanent
Posted 07 Dec 2021 | 60 Days left
Millwright
Western Cape
Job Type: Permanent
Posted 07 Dec 2021 | 60 Days left