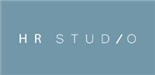 External Application
---
Vacancy Details
Employer: HR Studio (Pty) Ltd
Role: Logistics Manager
We're looking for…
A competent Logistics Manager to manage the entire Logistics Department, fleet and staff.
You will be responsible for:
· Oversee and control transport of finished goods between the factory and the warehouse
· Oversee the finished goods in terms of stock and stock rotation and manage the monthly stock take in the warehouses on finished goods.
· Oversee and control housekeeping inside the finished goods warehouses.
· Oversee the outstanding POD's for the stock already delivered to customers.
· Oversee the entire Logistics functions of the company with reference to the following:
The company fleet in terms of maintenance, services, roadworthy and licences.
Manage third party transporters in terms price negotiations, contracts and POD's.
Loading and deliveries of stock to Customers
Manage the booking of deliveries with customers and ensure bookings are made from the production plan based on stock availability date.
Manage the communication between the dispatch and production departments to ensure that accurate and vital information gets shared on a daily basis.
Manage load planning to ensure that stock gets delivered on the arranged booking dates and at the minimum possible cost.
Manage the daily communication between the repairs and dispatch department to ensure that defective stock from customers gets repaired and re-delivered to customers within 21 days of the complaint.
Drafting and compiling of accurate annual Logistics Budget.
Manage and control costs according to budget in all areas.
Reduce transport costs by improving processes.
Carry out continues (min, bi-weekly) communication with Logistics team.
· Oversee the production planning.
---
Candidate Requirements
· Matric
· A Bachelors Degree in Logistics
· 5-10 years' experience as a manager/HOD, from a manufacturing/FMCG environment
· Currently managing no less than 50 subordinates (general workers, supervisors, administrators and managers)
· Fully computer literate with advance EXCEL knowledge
· SYSPRO experience will be advantageous
· Be able to work independently, be able to prioritize work tasks, work under pressure and be able to multi task
· Well spoken – English proficient
Who are you?
You are forward thinking
You have strong Numerical and Analytical Skills
You have extensive Industry Knowledge
You are a Team player
You have keen attention to detail
You are capable of sound Decision-making
You are adaptable
You are accountable
---
1739 people have viewed this job.
About HR Studio (Pty) Ltd
OUR MISSION
HR Studio was created to connect extra-ordinary talent with dynamic brands using best HR standards and practises.
ABOUT US
Founded in 2015, HR Studio is a bespoke consultancy for small to medium sized businesses who need the same quality HR services as a large corporate but an HR solution that can be tailored to their size and budget.
HR Studio offers specialist Human Resources services across various industries. A group of specialists that pride themselves on becoming subject matter experts in your business, the HR Studio team merges seamlessly with your organisation and culture. With people being your business's most critical asset, HR Studio is committed to ensuring your employees achieve their full potential, work efficiently and most importantly provide value to your business.
HR Studio's immersive approach ensures support and continuity throughout the employment lifecycle, leaving you to do what you do best and grow your business exponentially.
We aim to enable SMEs to build exceptional work environments that source and incubate talent to ensure higher productivity, quality results and low employee turnover.
More Jobs at HR Studio (Pty) Ltd