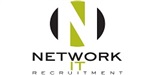 Salary:

Market Related

Job Type: Permanent

Sectors: IT

Reference: PS000565/TS
Partner Ad
External Application
---
Vacancy Details
Employer: Network IT Recruitment, Stellenbosch
To be able to link together the world of design & technology, packaging up the utility of the back end in an inviting way for users to interact with. Should be able create new & maintain website designs based on a JavaScript framework. To be creative & create new page layouts & user flows on their own, or to improve the current designs, work hand in hand with backend team members to integrate page
Front End Software Engineer
Primary Function Description:
To be able to link together the world of design and technology, packaging up the utility of the back end in an inviting way for users to interact with. Should be able create new and maintain website designs based on a JavaScript framework. To be creative and create new page layouts and user flows on their own, or to improve the current designs, work hand in hand with backend team members to integrate the pages.
ESSENTIAL FUNCTIONS:


Document a user needs and requirements


Creative, come up with new ideas


Design, test, deploy and maintain frontend web applications, based on the skills below


Use version control / source code management tools


Integration with backend services


Writing re-usable unit test documents


SPECIALIZED KNOWLEDGE, QUALIFICATIONS AND SKILLS (Soft, Technical and System):


Knowledge of web technologies


Able to work alone with light supervision


Conform to coding practices


UI and UX exposure


Strong organizational and communication skills


Knowledge of JavaScript frameworks such as Angular (React and Vue experience will be added advantage


Writing code (SPA – Single Page Application) to interface and collect data


Experience with version control, i.e., Git


Understanding of back-end technologies (to communicate with team members on the back-end).


Knowledge of accessibility and security compliance


Must have good listening skills and questioning techniques to get all the required info to identify and verify the customer's needs and find the best options to meet the needs.


Knowledge of Microsoft packages i.e. outlook and Teams


ADDITIONAL INFORMATION:


Valid driver's license and own transport


Should be willing to work after hours a couple of days a month


Self-motivated with the ability to use initiative and operate with minimal supervision


Although formal training will be given, aptitude to learn and ask questions without formal training, we not looking for someone who needs to learn everything from scratch and who can't perform until they have had formal training.


Not get involved in any unethical business practices.


Team culture / dynamics:
Self-motivated and independent, helpful and supportive, competitive for opportunities. Dynamic and self-starter, out the box thinker
To apply for this opportunity send your updated and detailed CV with profile / cover letter to tsteenkamp @ networkrecruitment co. za
---
3 people have applied for this job. 200 people have viewed this job.
About Network IT Recruitment, Stellenbosch
Established in 1987, Network Recruitment has offered optimum perm and contract recruitment solutions to client and candidate for over 20 years in the specialist areas of IT, Finance and Engineering thus, living up to its credo of DEVELOPING RELATIONSHIPS, DELIVERING RESULTS!
Network Recruitment is a trading division within ADvTECH Resourcing (Pty) Ltd, a wholly owned subsidiary of the listed company, ADvTECH Limited, a JSE-listed company. The Network Recruitment brand is represented nationally, with branches located throughout Gauteng, and is able to make both national, African and international
Network Recruitment is a member of APSO (The Association of Personnel Service Organisations of South Africa) and is ethically bound to adhere to a strict code of ethics, ensuring above average levels of service excellence.
Network IT Executive
Network IT Recruitment's strategy hinges on forging close partnerships with leading IT companies and outstanding professionals in this field.
Regular consultation enables more accurate matching of candidates to each position, the specific culture of the organisation, and clearer understanding of current and future requirements and expectations of the client. The resulting return on investment for the client, as well as career enhancement for the candidate, ensures consistent, repeat business for Network IT Recruitment. Long term relationships are formed to the mutual benefit of all parties.
The technical knowledge of our consultants is a great asset, and is supplemented by extensive training. This contributes to a high success rate in meeting client and candidate requirements efficiently and accurately.
More Jobs at Network IT Recruitment, Stellenbosch
SQL DBA
Pretoria East
Job Type: Permanent
Posted 22 Oct 2021 | 30 Days left