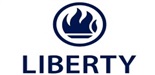 Salary:

(Negotiable)

Job Type: Permanent

Reference: copy-copy--Gauteng-FA
---
Vacancy Details
Employer: Liberty FA
Being a Financial Advisor is not a job but a long term noble profession. It is about providing your clients with financial security and building a long term relationship with them.
At Liberty, we will give you that opportunity to partner with your clients and build a sustainable practice under the Liberty banner. We have a wide range of products and services which you can offer to your clients.
Liberty has the best value proposition for a Financial Advisor in the market and joining the Liberty Family will give you access to our training and exciting benefits.
---
---
Candidate Requirements
Minimum Requirements :
Grade 12
Clear credit record, with no criminal record
Valid driver's licence (compulsory)
Own reliable transport (compulsory)
Further to meeting all the minimum requirements, the following criteria would be essential:
Entrepreneurial mind-set ( must be able to work independently )
Exceptional Interpersonal skills
An established network of clients and ability to prospect for new business
Sales ability
Tenacity
Effective planning, organising and time management skills
Computer literacy
Even if you do not have industry experience, our comprehensive training programme and on-going mentoring, will provide you with the knowledge and skills to be successful.
If building your own professional and profitable business practice appeals to you, then this opportunity will be ideal.
Should you not receive a reply from us within 3 weeks from the date of applying, please consider your application as unsuccessful.
---
25 people have applied for this job. 539 people have viewed this job.
About Liberty FA
At Liberty we believe that when knowledge rolls up its sleeves, people's realities change. And that's what we do; we change realities every day.
Since 1957 we've grown from being a South African life insurer to a Pan-African financial services company, offering asset management, investment, insurance and health products.
Our thirst for knowledge is embodied by a group of outstanding people who give our clients the tools and advice needed to achieve success.
Why we are in business:
To pioneer new ways and guide people towards financial freedom.
Our purpose:
To make a difference in people's lives.
Our impact:
What we do changes people's realities.
Our vision:
To be the trusted leader in insurance and investment in Africa and our chosen markets.