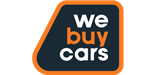 Salary:

Market Related

Job Type: Permanent

Sectors: Sales Automotive

Reference: 25783
External Application
---
Vacancy Details
Employer: WeBuyCars
This is an exciting opportunity for all Finance and Insurance Managers to join the team at our new branch at the Dome!

Vehicle Finance & Insurance
Main Purpose of this job: To professionally handle the financial aspect of We Buy Cars' clients' when buying a used vehicle. This can only be done by a suitably qualified and appointed representative.
Duties & Responsibilities:
Take over the financial aspects of vehicle transactions from the Sales Executives
Submit applications to the banks
Effectively manages the processing of finance applications and maximize profitability for the dealer in placing the business at the most favourable return
Explain offerings and recommend products to meet the needs of the client
Ensuring clients are given advice to make informed decisions
Understanding and complying with regulations that affect the used-vehicle and finance departments
Ensure applications and paperwork are completed correctly and in a timely manner
Skills / Personal attributes:
Motivated
Confident
Assertive
Attention to detail
Calm and composed under pressure
Active listening skills
Excellent managerial skills
Strong work ethic
Excellent time management
Minimum Requirements:
Qualifications:
Fully FAIS Compliant
Minimum RE 5 qualified
Preferably a completed B. Com degree at a reputable institution
Further Requirements:
Valid driver's license
PC literate with excellent working knowledge of Word, Excel, PowerPoint
Must be willing to work overtime if necessary
No criminal record
Reliable and accurate history
Contactable references
Package and Benefits:
15 Days Annual leave
PSG Provident Fund
---
504 people have viewed this job.
About WeBuyCars
WeBuyCars has built an exceptional reputation as the number one car-buying service in South Africa. Started by brothers Faan and Dirk van der Walt, the renowned WeBuyCars brand has expanded with services throughout South Africa, with warehouses in Silver Lakes, Midstream, Durban, Johannesburg South, Port Elizabeth and Cape Town.
Part of our success is due to our focus to attract and retain employees who have the same values and principles – who don't necessarily have the abilities and skills to begin with – but who are willing to learn; work hard, provide excellent customer service and who see themselves walking a long road ahead with WeBuyCars. We also like to grow our employees in the areas we know they will excel in and are currently studying through our bursary programme - and we are happy to reap the rewards from a happy and remarkable workforce.
Our workforce currently entails almost 200 sales executives based across the country in our eight branches; and 150 buyers nationwide. With our new branches scheduled to open in the next few years, we are set to continue our exponential growth.