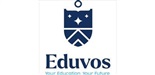 ---
Vacancy Details
Employer: Eduvos
Eduvos is an inclusive, leading private higher education provider renowned for its academic rigour; flexible technology-enabled learning methodologies; and industry-ready graduates with a footprint across South Africa whose vision is to transform the world through learning. We are transforming, disruptive and challenging the status quo in the higher education space.
At Eduvos, we strive to hire the best capable people to deliver an awesome student experience. Diversity is our strength, and we believe in the unique differences of our people and harnessing diverse perspectives. We believe education is the vital tool that can empower people to reach their potential, our scholars are socially aware with a strong sense of responsibility to ensure that the world is transformed place. Eduvos is seeking the services of a Programme Convenor for our Midrand Campus
Responsibilities
· Provide academic leadership and ensure the quality and success of modules provided to the faculty's clients including, amongst others, students, parents and the community.
· Manage, monitor, develop and evaluate the programmes and modules within the Faculty (or across Faculties, depending on campus size and context)
· Active participation in teaching and supervision (maximum of 10 - 12 lecture periods a week).
· Liaison with academic colleagues and relevant expertise in the field and industry to ensure ongoing quality service delivery of the modules.
· Coordinate Communities of Practice (CoP) for the respective subject areas on Campus.
· Academic monitoring of the modules, including but not limited to attendance, lecturer evaluations and module evaluations.
· Control and quality assurance of all academic activities relating to the modules including curriculum development, teaching, assessment and research.
· Participation, where appropriate, in student registration and administration process including the approval of credits, including recognition of prior learning, condonations and exemptions relating to the modules.
· Assistance with the maintenance of student records in co-operation with the Academic Admin Manager / Academic Admin Coordinator and academic administration staff where relevant.
· Participation, where relevant, in campus academic meetings.
· Participation, where relevant, in management meetings.
· Academic planners for all students enrolled on Commerce qualifications.
General management
· Overall management of the campus modules, the resources and operations.
· Chair campus faculty meetings
· Coordinate open days and events in conjunction with Business Development
· Booking of training and excursions
· Arranging internships and placements
· Coordination of human resources and professional development in the relevant programmes and modules in consultation with the Academic Manager / Academic Coordinator.
· Implementation of appropriate orientation procedures for staff.
· Maintaining policies and procedures.
· Assessment and motivation of lecturers.
· Staff and student communication.
· Staff and student grievance and discipline.
---
Required Skills
academic management : 3 to 4 years
academic program management : 3 to 4 years
---
Candidate Requirements
Qualifications and Experience
· Relevant Master's Degree (Commerce)
· Relevant administrative, lecturing / practical experience in Higher Education
· Necessary knowledge of Higher Education regulations, practices and processes
· Relevant research experience
Competencies
Administrative skills
· Organizing
· Planning
· Problem solving
· Attention to detail
· Deadline orientation
· Analytical ability (accuracy and detail orientation)
· Time management
Functional/Technical job skills
· Professional knowledge and skills
· Excellent communication skills
· Professional knowledge
· Quality Assurance
· Customer service
· Team orientation
Computer Literacy
Fully computer literate with a working knowledge and skills in:
· MS Word, Excel, PowerPoint
· Windows applications
· Google mail and hangout apps
Lecturing, teaching, presentation and facilitation skills
Personal Competencies
· Planning, organising and project management skills
· Interpersonal skills with exceptional negotiation and communication skills
· Conflict management skills
· Assertiveness
· Creative and innovative
· Analytical ability (accuracy and detail orientation)
· Motivation, patience and tolerance
· Integrity and trust
· Problem solving skills
· Customer focus
· Leadership skills
· Strategic thinker
· Approachability
· Composure
· Self confidence
· Innovation
· Drive to get things done
Reporting to
· Academic Manager
Only short-listed candidates will be contacted. We are committed to equity in our employment practices. It is our intention to appoint individuals with the aim of meeting our equity objectives. We reserve the right not to appoint if no suitable candidates are identified. We are committed to employment equity and thus applicants from the previously disadvantaged groups will be given preference and encouraged to apply.
---
35 people have applied for this job. 976 people have viewed this job.