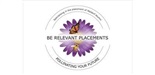 ---
Vacancy Details
Employer: Be Relevant Placements
Job Description
Within an acorn lives the entire form and structure that is needed to grow an oak tree and to reproduce itself within new acorns. This inner capacity and potential of the acorn is guided by the cconcept-filled thinking force that creates and cares for nature.
What lives in the human beings thinking force will appear in their environment. The General Manager of this quality producer of pre-cast concrete products must hold in their thinking and feeling the concepts that relate to the relevance of their products for the market and the value transactions that happen when interacting with a customer. This person will then be able to lead and manage their staff to interact with the correct market in the right manner with the result that leads are found and followed through to Sales and that the administration is correct and detailed.
Grounding Concepts:
Know the Market definition.
Know and understand the concept Relevance.
Know and understand the value transactions that happen with a customer.
Be interested in the development of your own humanity.
Be able to meaningfully transfer the above to your staff.
Accurately measure and report on all of the above.
---
Candidate Requirements
Skills:
· A relevant higher education degree or diploma
· Development and Implementation of policies and processes.
· Sales and Administration management.
· Proficient in verbal and written English and Afrikaans.
· Microsoft Office competent.
Experience:
· Minimum 5 years management or supervisory experience in a Sales and/or Administration position.
· Experience in the management of HR practises, including IR, contracts, skills and development training.
---
Hot Job
52 people have applied for this job. 2240 people have viewed this job.
About Be Relevant Placements
At Be Relevant Placements we understand that only by you offering relevance to the market efficiently can the success of your organisation be maintained. We know that to sustain this success flexibility and innovation is imperative. Only your people can help you do this.
Our commitment to you the employer is to:
Understand the dynamics and personality of your team so that we can pollinate your team with people that will bring the needed balance and skill to enhance your capacity to be relevant and efficient.
Our commitment to you the job seeker is to:
Understand who you are in order to facilitate your placement in a team that will enhance your ability to grow and learn while contributing to the success of the organisation.
More Jobs at Be Relevant Placements
Brand Manager
Midrand
Job Type: Permanent
Posted 04 Oct 2021 | 40 Days left