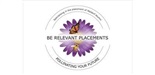 Salary:

Market Related

Job Type: Permanent

Sectors: Manufacturing

Reference: BBM026
---
Vacancy Details
Employer: Be Relevant Placements
Red seal Fitter and Turners with at least 5 years experience is required for a continuous manufacturing operation in Midrand, Gauteng.
The candidate will have a proven track record that reflects:
A passion for Asset Care.
Care, competence, follow up and order in his environment
An energetic persona with a desire to improve themselves and their environment.
An aversion to mess, waste and downtime.
Must live in a 30km radius of Midrand or be prepared to relocate.
Standby and Call outs are part of the job expectation.
The company will encourage and support the successful applicant's personal and professional development by being close to the individual.
The successful applicant will get the training, tools and spares needed so that there are no basic bottlenecks to being successful.
The successful candidate will have to be show their mechanical proficiency.
There is significant automation in the plant.
---
Candidate Requirements
Skills
Interested in people and what makes them tick.

Very good at making contact with people and to discuss solutions to a problem.

Able to stick to CSF's while storm rages – not be influenced away from the facts by others emotions.

Needs things organized and up to date – needs to feel uncomfortable when the environment under their influence is untidy and disorganized.

Sees

organisational

needs as personal goal

Confident enough to push seniors and ask questions at the same time have humility in this confidence

Be able to describe where and when they went the extra mile not too impress or because they felt under pressure but because it would be a personal victory.

Time Management

— Managing one's own time and the time of others.

Preventative maintenance planning and scheduling.
Past Experience
Been trained by a professional in doing things right.

Worked in a manufacturing or mining environment
At least 5 years experience in the Fitter and Turning trade.
---
Hot Job
93 people have applied for this job. 1724 people have viewed this job.
About Be Relevant Placements
At Be Relevant Placements we understand that only by you offering relevance to the market efficiently can the success of your organisation be maintained. We know that to sustain this success flexibility and innovation is imperative. Only your people can help you do this.
Our commitment to you the employer is to:
Understand the dynamics and personality of your team so that we can pollinate your team with people that will bring the needed balance and skill to enhance your capacity to be relevant and efficient.
Our commitment to you the job seeker is to:
Understand who you are in order to facilitate your placement in a team that will enhance your ability to grow and learn while contributing to the success of the organisation.
Similar Jobs
Engineer
Johannesburg
Job Type: Permanent
Posted 01 Sep 2021 | 7 Days left
Diesel Mechanic
Sandton
Job Type: Permanent
Posted 20 Sep 2021 | 26 Days left
Millwright
Johannesburg South
Job Type: Temporary
Posted 19 Oct 2021 | 4 Days left
More Jobs at Be Relevant Placements
Brand Manager
Midrand
Job Type: Permanent
Posted 04 Oct 2021 | 40 Days left
General Manager
Durban Northern Suburbs
Job Type: Permanent
Posted 10 Sep 2021 | 16 Days left