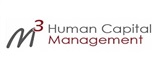 Salary:

On Application

Job Type: Permanent

Sectors: Accounting

Reference: M3901
External Application
---
Vacancy Details
Employer: M3 Human Capital Management
Our client, a mixed farming and packing operation located between Stellenbosch and Somerset West, has the above vacancy available. The ideal candidate is a dedicated individual with excellent administrative, financial, and interpersonal skills, who can work accurately at all times.

The Bookkeeper will be responsible for the bookkeeping functions for three (3) entities (farm, retail space and a processing plant) which will include the following: *capturing and reconciliation *processing and sending invoices and statements *processing of ledgers *recording provisions journals for financial year-end *providing financial information to auditors *preparation (e-filing) of company taxes *all other functions associated with this position

Essential qualifications, skills and experience:
• Relevant financial diploma/degree;
• Approximately 5 years' experience in a similar position;
• Excellent computer literacy (specifically MS Office and Pastel)
• Fully bilingual (Afrikaans and English).

Please apply online at www.m3online.co.za before 09:00 on 23 June 2021.

For general enquiries, contact our team at M3 Human Capital Management on 021 863 1444.

Please note that only shortlisted candidates are contacted. If you don't hear from us within two weeks of the closing date, please assume that your application was unsuccessful.
---
175 people have viewed this job.
About M3 Human Capital Management
With 33 years' experience in the HR and labour consultation industry, a 99.7% wage negotiation success rate and the pleasure of recruiting twelve of the previous fifteen General Jan Smuts winemaker trophy winners, our team have established themselves as an respected, trustworthy and committed HR partner to every one of our more than 900 clients.
Today's economic trends have forced many companies and individuals to downsize or reorganize their human capital in order to meet their bottom line goals. We provide flexible and sustainable end-to-end solutions that empower companies and individuals to:
Create and maintain a motivated and productive workforce;
Make effective decisions about people, strategy and structure;
Maximising return on investment in human capital.
If you are seeking a trustworthy, reliable and committed service then do not hesitate to contact us. At M3 Human Capital Management we value our clients highly and excellent service is what we guarantee and strive for.
Similar Jobs
Bookkeeper
Pretoria
Job Type: Permanent
Posted 13 May 2021 | 24 Days left
Bookkeeper
Kempton Park
Job Type: Permanent
Posted 07 May 2021 | 18 Days left
Bookkeeper
Johannesburg
Job Type: Permanent
Posted 31 May 2021 | 42 Days left
Bookkeeper
Cape Town Northern Suburbs
Job Type: Permanent
Posted 07 Jun 2021 | 49 Days left
More Jobs at M3 Human Capital Management
Debtors Clerk
Western Cape
Job Type: Permanent
Posted 15 Jun 2021 | 3 Days left