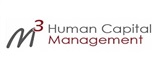 Salary:

On Application

Job Type: Permanent

Sectors: Accounting

Reference: M3899
External Application
---
Vacancy Details
Employer: M3 Human Capital Management
Badsberg Wine Cellar in the Breedekloof Wine Valley, has the above position available for a dynamic, well organised individual; who is a collaborative team player, and who has the ability to maintain accuracy even under pressure. Excellent communication skills in Afrikaans and English are further prerequisites for the role.

The successful candidate will be responsible for: *processing of invoices *following up on outstanding documents *matching orders and receipts *checking prices and quotes *monthly reconciliations *setting up of and loading of bank payments *capturing of information on Pastel *stock control and reconciliation *and all other tasks related to the role.

Essential qualifications, skills and experience:
• Matric (a relevant certificate/diploma will be advantageous);
• 3 - 5 years' relevant experience in a similar position;
• Excellent administrative and numerical skills;
• Above average computer proficiency (specifically Microsoft Excel & Pastel);
• Valid license and own reliable transport.

Please apply online at www.m3online.co.za before 09:00 on 15 June 2021.

For general enquiries, contact our team at M3 Human Capital Management on 021 863 1444.

Please note that only shortlisted candidates are contacted. If you don't hear from us within two weeks of the closing date, please assume that your application was unsuccessful.

---
197 people have viewed this job.
About M3 Human Capital Management
With 33 years' experience in the HR and labour consultation industry, a 99.7% wage negotiation success rate and the pleasure of recruiting twelve of the previous fifteen General Jan Smuts winemaker trophy winners, our team have established themselves as an respected, trustworthy and committed HR partner to every one of our more than 900 clients.
Today's economic trends have forced many companies and individuals to downsize or reorganize their human capital in order to meet their bottom line goals. We provide flexible and sustainable end-to-end solutions that empower companies and individuals to:
Create and maintain a motivated and productive workforce;
Make effective decisions about people, strategy and structure;
Maximising return on investment in human capital.
If you are seeking a trustworthy, reliable and committed service then do not hesitate to contact us. At M3 Human Capital Management we value our clients highly and excellent service is what we guarantee and strive for.
Similar Jobs
Creditors Clerk
Somerset West
Job Type: Permanent
Posted 11 Jun 2021 | 42 Days left
More Jobs at M3 Human Capital Management
Debtors Clerk
Western Cape
Job Type: Permanent
Posted 15 Jun 2021 | 3 Days left