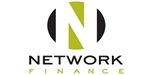 Salary:

R62 500.00 - R70 833.00 Per Month

Job Type: Permanent

Sectors: Finance

Reference: NFU006633/NBhu
Partner Ad
External Application
---
Vacancy Details
Employer: Network Finance
Are you an accountant? Do you want to join a JSE listed company in the Northern Cape?
Job & Company Description:
My client has been building legacies for half a century and has played an integral role in building the foundation of South Africa. This mining concern also has a footprint in other African countries and continues to strive for excellence. They now have an exciting opportunity for an Accountant who will be responsible for:
• Budgeting and forecasting
• Management Accounting
• Preparing reports
• Researching and analysing data
Education:
Job Experience & Skills Required:


Minimum of 3 years in similar role


Bill Smart Software experience


Apply now!
For more Finance jobs, please visit www.networkrecruitment.co.za
If you have not had any response in two weeks, please consider the vacancy application unsuccessful. Your profile will be kept on our database for any other suitable roles / positions.
For more information contact:
Natasha Bhugwandin
Finance Recruitment Specialist
nbhugwandin@networkfinance.co.za
---
2 people have applied for this job. 110 people have viewed this job.
About Network Finance
Established in 1987, Network Recruitment has offered optimum perm and contract recruitment solutions to client and candidate for over 20 years in the specialist areas of IT, Finance and Engineering thus, living up to its credo of DEVELOPING RELATIONSHIPS, DELIVERING RESULTS!
Network Recruitment is a trading division within ADvTECH Resourcing (Pty) Ltd, a wholly owned subsidiary of the listed company, ADvTECH Limited, a JSE-listed company. The Network Recruitment brand is represented nationally, with branches located throughout Gauteng, and is able to make both national, African and international
Network Recruitment is a member of APSO (The Association of Personnel Service Organisations of South Africa) and is ethically bound to adhere to a strict code of ethics, ensuring above average levels of service excellence.
Network Finance Specialist and Consulting
An industry requiring specialist skills deserves specialist recruitment. This is precisely what Network Finance offer, making it a clear leader in the field.
Our project teams are trained extensively to arm themselves with in-depth knowledge of the trends and dynamics unique to the finance sector.
Network Finance enjoys strong partnerships with several leading banks, corporate and listed companies. Effective sourcing strategies, combined with specialist knowledge and a detailed understanding of client needs, ensure successful placements that satisfy both clients and candidates. Thanks to these efforts, over 60% of placements constitute repeat business
Network Finance is supported by a solid infrastructure and extensive national database. Although based in Gauteng, Network Finance is able to assist with both national and international recruitment - as well and permanent and temporary finance placements.
Similar Jobs
Accountant
Johannesburg CBD
Job Type: Permanent
Posted 13 May 2021 | 22 Days left
Accountant
Johannesburg
Job Type: Permanent
Posted 04 May 2021 | 13 Days left
Accountant
Brackenfell
Job Type: Permanent
Posted 04 Jun 2021 | 44 Days left
Accountant
Bellville
Job Type: Permanent
Posted 06 May 2021 | 15 Days left
More Jobs at Network Finance
Business Analyst
Johannesburg
Job Type: Permanent
Posted 17 Jun 2021 | 10 Days left
IT Audit Manager
Durban North
Job Type: Permanent
Posted 14 Jun 2021 | 10 Days left
IT Audit Manager
Centurion
Job Type: Permanent
Posted 14 Jun 2021 | 10 Days left