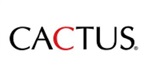 External Application
---
Vacancy Details
Employer: Cactus Communications, Inc.
Cactus Communications is a leading provider of scientific communication services to more than 442,000 clients across 191 countries. CACTUS has consistently ranked among the top 20 on the global list of the Top 100 Companies for Telecommute Jobs (Forbes.com) since 2016.
We engage a team of highly skilled editors who are experts in various academic fields.
We're currently looking for freelance substantive editors in Chemistry.
WHAT YOU NEED
A Post Doc/PhD/Masters/Bachelors degree in one or more specialized subject areas in Chemistry.
Excellent language proficiency and attention to detail (prior editing experience would be great).
WHAT YOU WILL DO
Edit manuscripts such that the final text is in standard scientific English and is free of unclear or unidiomatic sentences.
Adhere to job-specific guidelines and format manuscripts according to the target journal when required.
Understand client and industry requirements and adapt your working approach accordingly.
WHY THIS IS A GREAT OPPORTUNITY
Telecommute from anywhere
Set your own timings and work hours
There is no mandatory time commitment.
Receive a predictable volume of work each month. The more you edit, the more you will earn.
Develop an understanding of the finer points of editing and gain access to articles on the latest industry trends and editing tips on our learning and discussion platform
Get an inside view of research carried out worldwide
APPLY NOW!
Our selection process involves just one online test. If you meet the benchmark, we will contact you within one business day.
Please access this link to proceed:http://bit.ly/3pGEyQx‍
Please reach out to us at editor@cactusglobal.com if you have any questions or face any problems while applying.
---
Candidate Requirements
At least a Bachelor's degree in one or more specialized subject areas in Oncology and Cancer Research
Excellent editing skills and attention to detail (prior editing experience would be great)
Required Skills :
At CACTUS, we believe that diversity enriches us. We are proud to be an equal opportunity workplace and are committed to offering work opportunities regardless of race, colour, religion, national origin, age, sex, marital status, ancestry, physical or mental disability, genetic information, veteran status, gender identity/expression, or sexual orientation.
---
1819 people have viewed this job.
More Jobs at Cactus Communications, Inc.