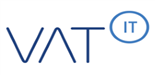 Salary:

Market Related

Job Type: Permanent

Sectors: Investment Sales

Reference: 22791
External Application
---
Vacancy Details
Employer: VAT IT
The VAT IT Group is recruiting for a very exciting position within the sales space:


Job Summary
Develop industry knowledge with the Amazon FBA space (and more generalized e-commerce)
Debrief regularly with business development managers on potential clients and hot leads
Maintain CRM detail on all potential clients and hot leads
Develop efficient workflow in order to follow up with hot leads and potential clients by calling and emailing
Provide quotes for our services
Close hot leads and convert into paying clients
Do initial onboarding of signed clients into our system

KYC data (Know Your Client)
Product listings
Tax & Compliance registration data

Handover to Operational service team
Regular check-in with existing client base for upsell opportunities

Skills
Strong academic qualifications
Strong written and verbal communication skills
Analytical, organised and technical
Self-starter and hardworking, with a track record of success and drive for achievement
Research and business development skills
The ability to be resilient and adapt to a fast pace environment
The ability to thrive in a high-pressure environment
Experience in a sales environment preferred
Qualifications
Tertiary Education - BCom Degree in either Finance, Accounting, Economics or similar
70 or higher in Math's Core for matric – Non negotiable
---
1232 people have viewed this job.
About VAT IT
VAT IT is a global leader in cross-border VAT and tax recovery. We maximise tax recovery end to end through our industry-leading technology, ensuring full compliance.
Our global operational resources enable us to serve over 8 000 clients in 100 countries worldwide. These range from small and medium-sized enterprises to large multinational corporations, across a wide range of sectors.
At VAT IT, we offer you the opportunity to be innovative, challenged and rewarded in your career. We are always looking for dynamic, energetic and self-motivated individuals.
At VAT IT, everyone has a place at the table. We are a non-hierarchical, flat organisation where everyone's point of view is important and ideas can come from anywhere. As a multinational company with a diverse range of cultures and a variety of academic and professional backgrounds, you will be part of a dynamic and influential team that genuinely wants to see you succeed.
VAT IT is a result-driven meritocracy. If you believe the combination of innovative thinking, teamwork and a sense of urgency creates the right environment to deliver the best possible results for the client, then VAT IT is the right working environment for you. We prioritise a "let's do it" attitude, passion and communication skills over specific qualifications. Whether you're in commerce or humanities, a recent graduate or have been working in IT for a few years, if you're excited about the potential of working at VAT IT, we're interested in hearing from you.