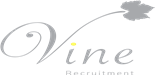 Salary:

Market Related

Job Type: Permanent

Sectors: Agriculture

Reference: Paa001809/D
Partner Ad
External Application
---
Vacancy Details
Employer: Vine Recruitment
Our client in Riebeek Valley area is looking for a Farm Manager.
The Farm Manager will be responsible for the independent and effective management of an established unit, with hectares of table grapes, citrus, wine grapes and olives with specific reference to:
- Production
- Quality
- Cost management
- Team development
- Orderliness
REQUIREMENTS:


Obtained a Tertiary Agriculture qualification


Minimum 8 - 10 years practical experience of table grapes, citrus and / or fruit


Understand and be able to apply the Functions of Management


Demonstrate strong leadership and team building abilities on a daily basis


Be prepared to take responsibility for future expansions


Please send cv, qualifications, references, salary expectation and photo: desmaine@vinerecruitment.co.za
---
921 people have viewed this job.
About Vine Recruitment
Vine Recruitment was established in 2008 and has shown remarkable growth. Our name represents the beautiful Winelands area we call home and our goal is to give personal attention to each individual and client.

The word Vine comes from Grape-Vine, a word that symbolizes communication and spreading the news. Vine Recruitment is about communication and our focus is to build lasting relationships with our clients and candidates.
The vine symbolizes growth and we strive to offer individuals and our clients the opportunity for growth and development. We take pleasure in providing personal service to you, our clients and candidates, and our ultimate goal is to meet your needs.
Similar Jobs
Farm Manager
Western Cape
Job Type: Permanent
Posted 15 Jun 2021 | 28 Days left
More Jobs at Vine Recruitment
OHS Coordinator
Western Cape
Job Type: Permanent
Posted 15 Jun 2021 | 22 Days left
Sales Rep
Cape Winelands
Job Type: Permanent
Posted 14 Jun 2021 | 13 Days left