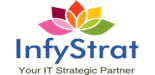 Salary:

Market Related

Job Type: Permanent

Sectors: IT

Reference: 1759071
---
Vacancy Details
Employer: Infystrat Recruitment Agency
· Strong experience working with security intelligence, data analytics, security incident response, and forensic investigation teams
· Knowledge of current hacking techniques, vulnerability disclosures, data breach incidents, and security analysis techniques:
• Familiarity with threat modelling, development of attack plans;
• Familiarity with foundational information security frameworks such as ISO27001, NIST etc;
• Familiarity with how Managed Security Services, Security Operations and SIEM technologies can work within the Incident Response lifecycle;
· Willingness to operate as part of an 'on-call roster', travelling to assist our clients when required;
· Bring deep SME and industry experience in selected Cyber sub offering (domain) to engage with clients and key stakeholders pragmatically.
---
Required Skills
cyber security : 10 years or more
data privacy : 10 years or more
---
Candidate Requirements
Advanced certifications, diplomas, professional certifications, advanced degrees in Information Technology or BCom Degree, Risk Management, Sustainability, Disaster Management - examples include:
• Qualification with the BCM Institute – CBCI, FBCI, MBCI
• ISO22301 Lead Auditor/Implementer Certificate
• Cisco Unity Systems Engineer
• ITIL – IT Infrastructure Library Foundation
• Computer security incident response team (CSIRT) engineer
and/or or suitable hands-on or product specific (e.g., Microsoft Azure, Amazon AWS, etc.) experience is required.
· 10 - 12 years working experience
---
2 people have applied for this job. 229 people have viewed this job.
About Infystrat Recruitment Agency
InfyStrat Software Services is a IT Strategic partner for global organizations looking to strategically transform, grow, and lead in today's challenging business environment. We are a global leader in IT services, digital, business solutions, consulting, technology, outsourcing and next-generation services. Our continued industry-leading growth is a testament to the certainty our clients experience every day. InfyStrat operates in the Africa, US & India whilist planning to expand its operations Europe, Middle East, Europe, Middle East, Australia regions and has delivery centres in India (Bangalore, Pune & Mumbai), Johannesburg & US (TN).
More Jobs at Infystrat Recruitment Agency