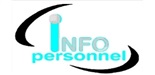 Salary:

Market Related

Job Type: Permanent

Sectors: Mining

Reference: RST001195/ab
Partner Ad
External Application
---
Vacancy Details
Employer: Info Personnel
Mechanical Foreman (Mining Industry - Concentrator)
Permanent position available for a Mechanical Foreman within the Mining Industry. Requirements: Section 13 or Section 26(d) Fitter and Turner Trade Qualification, Grade 12 or NQF Level 4, minimum 3-5 years working experience as an Artisan in a Processing environment is essential. Concentrator experience compulsory. 1-12 months previous acting experience.
Send CV and Trade Certificate to cv@infopersonnel.co.za
---
99 people have viewed this job.
About Info Personnel
Info Personnel assists you with the tedious and problematic aspects of acquiring good staff.
Info Personnel is characterised by the way the company enables clients and candidates to keep their independence, and confidentiality.
The basis of our success lies in seeking the greatest benefits for all; clients, staff and management.
Similar Jobs
Section Engineer
North West
Job Type: Permanent
Posted 24 Mar 2021 | 11 Days left
Section Engineer
North West
Job Type: Permanent
Posted 05 May 2021 | 53 Days left
Section Engineer
North West
Job Type: Permanent
Posted 09 Apr 2021 | 27 Days left
More Jobs at Info Personnel
Safety Officer
Rustenburg
Job Type: Permanent
Posted 10 May 2021 | 18 Days left
Technician
Rustenburg
Job Type: Permanent
Posted 06 May 2021 | 18 Days left