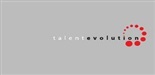 ---
Vacancy Details
Employer: Talent Evolution (Pty) Ltd
The development of business growth opportunities by actioning the strategic goals of the organization and delivering a premium class service to our customers and future/potential customers.
Duties:
Consult, negotiate and make progress on deals across all four products to the point of signing with decision makers/business owners
Source viable opportunities to promote the Group Offering to secure required daily/weekly/monthly quote output and build a solid pipeline of opportunities with business owners/decision makers
Focus on securing meetings (confirmed with the decision makers) where the business is currently in the market for a cash management solution
Focus on securing meetings (confirmed with the decision makers) that is currently in contract with a competitor and should form part of your future dated pipeline
Strive to understand your prospects business requirements to effectively provide the correct solution and negotiate past objections across the full product offering
Sell our end-to-end solution and the benefits thereof
Build up a healthy pipeline of opportunity on the CRM system (core suite)
Bring in new business in line with the weekly/ monthly/ quarterly and annual targets agreed to across products.
Manage & retain relationships with key industry influencers
Grow one's available opportunities via referral business events/tradeshows
Understand the Group offering fully to best consult with your prospect base and ensure maximum client satisfaction once the product is converted
---
Candidate Requirements
Matric
At least four years proven external sales experience
Valid driver's licence and own reliable transport
Excellent communication skills (verbal and written)
Ability to negotiate at all levels
Should you not receive a response within 10 working days, please consider your application as unsuccessful
---
30 people have applied for this job. 217 people have viewed this job.
About Talent Evolution (Pty) Ltd
Talent Evolution is a provider of Talent Management Services to help clients achieve greater organisational performance by assisting, recruiting, developing and engaging the best and most talented people for their businesses. With over 21 years of professional service and market knowledge, Talent Evolution has a tailor made solution for all our clients talent needs across a wide range of industries.
More Jobs at Talent Evolution (Pty) Ltd