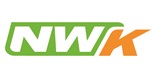 Salary:

Market Related

Job Type: Permanent

Sectors: Agriculture

Reference: Grain Division
External Application
---
Vacancy Details
Employer: NWK Limited
The person appointed in this position will operate as grain trader in the Grain Trading department. The incumbent will in particular be responsible for:
- the profitable buying and selling of grain, spreads and swaps;
- the administration associated with the completion of transactions;
- the hedging of stocks;
- managing the logistics surrounding the execution of transactions;
- guidance to customers with regards to hedging and pricing strategies as well as
the implementation of demand-oriented trading and hedging strategies;
- gathering, studying and interpreting market information in order to formulate
market views and communicating this information;
- liaison with producers, buyers, other traders and silo personnel; and
- handling enquiries from customers.
---
Candidate Requirements
Suitable candidates should preferably be qualified to trade agricultural derivatives on the JSE Commodity Derivatives market. Candidates with a BSc. Agric, B. Agric, B. Comm or similar tertiary qualification with agricultural economics or economics as a major subject will be given preference.
The seniority and level of appointment will be determined according to the candidate's relevant experience in the grain and related industries, with specific focus on physical and futures trading, portfolio management, risk management and negotiation skills.
---
196 people have viewed this job.
About NWK Limited
NWK Limited is a leading agricultural business which has been participating successfully in the grain and food value chain of Southern Africa, mainly in the North West Province, for more than 110 years.
Market-oriented expertise, products, and services are provided through dynamic leadership, committed employees, innovation and technical development. Driven by client-orientation and the strengthening of partnerships at various levels, the company provides financing, agricultural inputs, grain market participation, advisory services, and farming technology.
A unique loyalty program which was launched in 2017 rewards customers for their loyalty and continued support by enabling them to earn NWK shares or credit for further purchases. This program allows all participating customers – producers, shareholders, business entities and even the public and employees – to enjoy this benefit. Loyalty points are calculated monthly and distributed after financial year-end, therefore customers do not have to wait ten years or more to receive the full advantage.
As a business, the NWK Group works together with local communities to empower, uplift and improve them in a sustainable way. The company is inextricably linked to the communities in which it operates. Although Corporate Social Responsibility (CSR) initiatives focus on the growth and development of the youth to equip them for the future, several CSR projects are undertaken throughout the year to bring hope to those in need.
The company creates a safe working environment for employees, where they are empowered to realise their full potential. NWK's employment practices and processes are assessed against the following criteria: Talent strategy, workforce planning, employee induction, training and development, performance management, leadership development, career and succession planning, compensation and benefits, and culture.
In January 2019 the Betrokka initiative was launched to communicate the company's revised strategy and slogan, Your dynamic partner in a changing business environment, to all NWK employees. This project was initiated to position the organisation to do business more sustainably in the future with a shift in emphasis towards customer orientation. To master these practices and achieve this objective, all personnel are empowered through the Betrokka project.
NWK is also committed to equal opportunities and real transformation in the workplace at all levels.