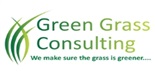 Salary:

R56 667.00 - R70 000.00 Per Month

Job Type: Permanent

Sectors: IT Media E-Commerce

Reference: 1753776
Partner Ad
---
Vacancy Details
Employer: Green Grass Consulting
Full Stack Software Developer - Java, JavaScript (Web, Mobile & IoT) required in Stellenbosch for a dynamic medium sized company focused on developing products that unlock the value in their clients data and processes  As full stack software developer...
Full Stack Software Developer - Java, JavaScript (Web, Mobile & IoT) required in Stellenbosch for a dynamic medium sized company focused on developing products that unlock the value in their clients data and processes
As full stack software developer you be part of a cross-functional team that is responsible for the full software development life cycle from conception to deployment of each new product.
The company offers a flexible outcomes driven environment and offers an innovative, fast-paced and fun work environment.
As a full stack Developer, you need to be comfortable around both the front and back end coding languages, development frameworks and third-party libraries. You will be part of a cross-functional team that is responsible for the full software development life cycle, from conception to deployment.
You should also be a team player and have an eye for visual design and utility. Any Mobile experience (hybrid or native) would be a huge plus – but not required
---
Required Skills
java : 5 to 6 years
spring : 5 to 6 years
angularjs : 3 to 4 years
react.js : 3 to 4 years
spring boot : 5 to 6 years
---
Candidate Requirements
A complete Degree is essential for this team and Hons or higher would be preferable. Good Academic performance

Minimum 4 years development experience

Excited about learning, pushing technical limits and finding new solutions

Attention to detail and think creatively outside the box

Java/Kotlin, Spring, Spring Boot

ReactJS/VueJS/Angular

From a tech perspective we are hoping to secure candidates who have experience in most (not necessarily all) of the following:

NodeJS, Express

Experience with Relational Database and NoSQL databases

Android Development, IOS Development, Hybrid Mobile Development (React Native)

Linux, Docker, Kubernetes

CI/CD (eg Jenkins, TeamCity, Azure Pipelines etc)

Nice to have but not required:

Devops (monitoring, Docker, Kubernetes, Serverless)

CD/CI

Software Architecture
---
1 person has applied for this job. 326 people have viewed this job.
About Green Grass Consulting
Built on the grounds of energy, drive and positivity, Green Grass Consulting is a recruitment agency like no other. We are committed to our belief that we can truly make the grass greener on the other side.
Founded by Tascha Hermann in 2012, the team focus has always been on making sure that we take the time to know our clients as well as our candidates so that we are always able to match the perfect combination of candidate aspiration, client need and job skill-set.
It is this determination to look beyond the standard that allows us to understand what it is our clients truly need.
Specialising in the ICT space, we have over 40 years of experience in the Telecoms and ISP industries, meaning that we have a fundamental understanding of the products, the technology, and for the companies and competitors who make up this market space. This ensures that the people we place are the ones that will help you meet your company goals.
With success as our catalyst, we have grown into doing more than just ICT placements to include new industries such as finance, engineering and property management. Of this we are very proud!
Tascha's commitment to making her business work is rooted in the need to empower and enable women to work in a supportive and constructive environment that aims high and achieves great things often. It was this conviction from which the seeds for Green Grass Consulting were planted. She is committed to creating a business that is grown from the heart. One where there is a fundamental belief that women can have it all; where you are able to work smartly and efficiently while having the flexibility to work from a convenient location with adaptable hours which allows for a well-rounded, productive and happy employee. This extends into the goals for the company, where the key premise for a smooth and dynamic team lies in aligned goals.
More Jobs at Green Grass Consulting