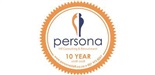 Salary:

Market Related

Job Type: Permanent

Sectors: Education

Reference: CPT001943/MS
Partner Ad
External Application
---
Vacancy Details
Employer: Persona Staff
My client based in the Northern Suburbs is seeking to employ a Publishing Manager: Scholarly Books. You will be responsible for developing and implementing an overall publishing and editorial strategy to sustainably grow the Company's Scholarly Books' impact, influence, and financial return.
Book publishing and editorial strategy:


Strengthen the Company's portfolio by managing quality submission volumes, improving author satisfaction, and growing impact of the three imprints.


Develop new Scholarly Book Domains.


Manage the Scholarly Books Imprints and portfolio to ensure individual Book, departmental, and divisional targets (including revenue, quality, and profitability etc.) are achieved.


Collaborate with Editors and Book Authors to publish high-quality content.


Ensure that all Book production functions meet cost, quality and schedule requirements and that the highest customer service objectives are achieved.


Identify and advise on possible workflow improvements in the publishing process; initiate remedial actions, negotiations and process changes where necessary.


Work with finance, marketing, and operations colleagues to ensure maximum profitability of the Imprints, including management of costs; initiate remedial actions, negotiations and process changes where necessary.


Ensure the timeous compilation and printing and signoff of Book hard copies and eBooks.


Identify, manage, and develop plans for Scholarly Books growth.


Develop, implement, and maintain the Company's Books publishing policies across the Imprints and portfolio.


Establish networks, do market research, and keep abreast of market developments in the Scholarly Books domain.


Commission and coordinate authors, peer-reviewers, illustrators, designers, editors and proofreaders.


Ensure that books are adequately peer-reviewed and wholly aligned with the "Research Output Policy" of the Department of Higher Education and Training (DHET) of South Africa.


Monitor and project manage the book development process and maintain the set project timelines for each Book.


Efficiently manage and monitor publication budgets.


Efficiently manage publishing administration.


Coordinate and manage legal obligations related to publishing, including contracts and permissions.


Provide marketing and sales strategy support.


Efficiently manage author quotations, invoices, and royalties.


Management of Publication Systems


Identify and seek out any suitable software systems that is needed for operational efficiencies.


Evaluate the software systems and its associated costs to make a recommendation of best fit for the Company.


Suggest changes to the software system as required to enhance operational efficiencies.


Oversee the testing of any changes to ensure it meets operational requirements.


Ensure the public view of any platform text remains relevant to the audience always interacting with the platform.


Publishing Integrity and Ethics


Ensure that all policies are up-to-date and, at a minimum, comply with the funder, government, and industry-wide standards.


Advise, guide and support Editors and Authors on Publishing Integrity and Ethics were necessary.


Contract Management


Ensuring that correct contracts for all titles on the publication programme are in place before the editorial process commences.


Management of Co-Publishing agreements.


Management of publication rights licensed or transferred to the Company.


Management of the sales of subsidiary rights, which include translation rights, TV and film rights, dramatization rights, etc.


Lead pre-emptive contract renewals and oping the business plans for approval and writing and presenting detailed proposals.


Lead or contribute to new Scholarly books business in subject areas identified for content growth.





With data-driven analysis.


High quality is written proposals.


Persuasive presentations.


Commercially intelligent financial arrangements.


In full agreement with the Company's legal and compliance requirements.


In accordance with the Company's strategic priorities.





Presentations and Reports


Interpret and translate relevant data to steer editorial decision-making and direction.


Prepare written and formal verbal presentations (i.e., as required to groups such as The Company Board and Executive Management on Publications; Editorial Advisory Boards; Editors' Conferences; outside publishing and marketing groups and other societies and associations, both domestic and international).


Management of Staff and Contractors


Responsible for the overall goals, development, motivation, and management of the Books Publishing department. Ensure that all duties are properly executed to achieve the goals and objectives assigned to the department.


Responsible for performance appraisals, development of annual goals and objectives, and individual development plans for staff reporting directly to this position.


Cultivate a culture of excellence, innovation, customer-centricity, collaboration, and transparency.


Responsible for managing all contractors for the Scholarly Books Publishing.


Open Access (OA)


Stay abreast with OA trends and developments and the Company's position and activities, which could include listening to webinars on the topic and reading various reports.


Stay current with trends specifically in the way of transformative agreements, as well as the state of market and government policies around OA, both locally and globally.


Education, Experience and Technical Requirements


A Bachelor's degree in English, journalism, communications, public relations, engineering, or a related field. Masters in Publishing will be advantageous.


5+ years of direct editorial experience in scholarly publishing or relevant experience.


4+ years of management experience. Broad team management experience, with demonstrated ability in change management and performance management.


Proven experience with project planning and developing specific business development opportunities in support of strategic plans.


Manuscript management system knowledge and associated workflows.


Experience in global vendor management and vendor contract negotiations.


Excellent communications skills, both written and oral, including effective presentation skills when making recommendations to large/senior groups;(English and Afrikaans)


Highly developed interpersonal and diplomatic skills; ability to exercise sound judgment in decision-making.


Analytical and forecasting ability to review trends and align development appropriately.


Entrepreneurial skills.


Problem-Solving skills.


Ability to work collaboratively, influence and build trust.


Ability to travel from time to time.


Ability to work efficiently and effectively in a virtual environment.


Required Competencies


Excellent written and verbal English and Afrikaans (read, write, and speak).


Attention to detail.


Computer literacy (Proficiency in Microsoft Office software, particularly Outlook, Word and Excel (i.e. working with track changes, version control, removing or inserting author information, etc. proficiently).


Proficiency in working with Adobe PDF.


Customer focus and Client facing.


Data gathering and analysis.


Interpersonal skills.


Leadership


Planning and organising.


Strategic thinking.


To apply please send your CV to
melanie@personastaff.co.za
Please note that only shortlisted candidates will be contacted. Should you not receive feedback within 48 hours, please accept your application as unsuccessful.
Persona Staff CC is POPIA (Protection of Personal Information Act, 2013) compliant, all personal information is protected according to legislation. Applying for any of our available vacancies, you give Persona Staff consent to process your Personal Information for Recruitment Purposes, according to the POPI ACT, 2013. If you have any concerns regarding your Personal Information and our compliance towards the legislation, you are welcome to request out POPI Act Policy.
---
2379 people have viewed this job.
About Persona Staff
Vision
PERSONA's vision is to allow our Clients to focus on their core activities, and let PERSONA manage the responsibility of staff recruitment; ensuring the perfect fit between candidate and client for the most efficient and effective workforce.
PERSONA is committed to delivering the best service to our clients and candidates.
We recruit in the following industries:
Financial Services, Manufacturing, Engineering, Retail, Banking, Telecommunications, Information technology, Electronics, Logistics, Mechanical, Sales & Marketing, Office Support, Warehousing, Distribution and Supervision Staff
Services offered:
To our clients:-
Recruitment of permanent staff at all levels
In depth staff selection
Salary surveys
Advertising of available positions
Comprehensive interviewing
Screening of potential candidates according to client's specifications
Reference checks (on possible candidate)
ITC checks (on possible candidate)
Criminal checks (on possible candidate)
More background checks on request.
Psychometric testing (additional services)
Preparing of Job descriptions
PERSONA commits to adhere to industry standards and policies.
To possible candidate and job seekers:-
Professional resume
Regular correspondence
Interviewing tips
Summary of client information
Assistance to find the perfect job
More Jobs at Persona Staff
Sales Representative
Cape Town Northern Suburbs
Job Type: Permanent
Posted 05 Aug 2021 | 26 Days left