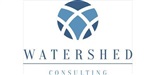 Salary:

R39 000.00 - R40 000.00 Per Month

Job Type: Permanent

Sectors: Motoring

Reference: 1746345

Employment Equity Position
---
Vacancy Details
Employer: Watershed Consulting
Study Standard Operational Processes.
 Engage with stakeholders to determine key challenges
 Propose new ideas for operational/systems enhancements.
 Will be primarily responsible for planning, executing, and completing all enhancement projects.
 Will be required to determine optimum stockholding for accessories, based on sound logistics principles.
 Will be required to liaise with National Parts Distribution Centre (NPDC) to manage obsolete stock.
 Will be required to play a key role in systems developments with I.T
---
Required Skills
stock management : 3 to 4 years
motor industry : 3 to 4 years
nqf 5
---
Candidate Requirements
NQF 5 (240 credits on level 8 framework), in Supply Chain/Logistics/Commerce
 Excellent knowledge of procurement processes.
 Must have stock management experience
 Must be able to create Standard Operating Processes
 Must be able to create Information Systems Requests (I.S.R's) and Business Requirements Specifications (BRS)
 Must be able to quickly identify problems, and identify suitable countermeasures.
 Project Management
 A3 Reporting
 Presentation skills
 SAP Systems and G-Topaz Systems knowledge would be advantageous
---
Hot Job
58 people have applied for this job. 750 people have viewed this job.
More Jobs at Watershed Consulting