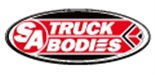 ---
Vacancy Details
Employer: Route Management (PTY) Ltd
Responsibilities
· Deliveries to different sites, cities, and clients;
· Accurate completion / return of required documents
· Assist with the loading of the trailers and securing the load before trips;
· Ensuring safety and security of the load, vehicle, and trailer
· Adherence to the road traffic act while driving
· General/ Ad hoc driver duties.
---
Candidate Requirements
Skill and Experience
· Code 14 license with PDP
· Minimum of 5 years driving experience
· Super link Experience (manual)
Literacy
· Ability to read and write so that information can be clearly and accurately recorded
Numeracy
· Ability to do basic math in order to correctly count and record container/unit numbers
Communication
· Ability to verbally communicate with customers as well as being able to receive and understand basic instructions.
Security and references
· Candidates must have good traceable references and a good track record with regard to conduct, reliability, and attendance at work.
· Pre-employment and screening polygraph tests will be conducted.
· Police clearance certificate not older than 3 months
Updated CV, copy of license, certificates and police clearance certificate required
---
Hot Job
97 people have applied for this job. 3998 people have viewed this job.
About Route Management (PTY) Ltd
As a company we specialize in trailer manufacturing and supply a full range of related products & service, such as trailer repairs, buying and selling of second-hand trailers, etc. The holding company is known as Route Management, trading as Henred Fruehauf and SA Truck Bodies, consisting of plus/minus 3000 personnel. The company's main branches are situated in Bloemfontein, Johannesburg and Cape Town, with roughly 30 Part depot across Africa.
An integral part of the company's evolution occurred with the acquisition of Henred Fruehauf in 2002 [originally established in 1953]. 2002 Can be seen as a historic year in the transport industry when SA Truck Bodies started the take-over of Henred Fruehauf Trailers. Complete ownership was finalised in 2004. The innovative approach of SA Truck Bodies in finding customer-focused market solutions dates back to 1980. 1980 Signifies not only the birth of SA Truck Bodies, but the start of a group of companies who are today a key-player in the transport industry. Starting with a 30sqm premises, 5 personnel, a lot of hard work, determination, blood, sweat, tears and a Vespa (for staff transport), SA Truck Bodies ventured into the art of trailer manufacturing mainly for the farming community. Hard work and persistence paid off and the market into the commercial sector opened into a never-ending venture.
Today, 33 years later, where hard work, determination, blood, sweat, less tears and a retired Vespa still apply, the company has escalated into a powerful player in the market, being the largest trailer and allied product manufacturer in South Africa.
With both leaders in the trailer industry joining forces - service, manufacturing capabilities, and imminent growth knows no boundaries. The company has now become not only the leader in the industry, but also the largest trailer and allied product manufacturers in South Africa.
More Jobs at Route Management (PTY) Ltd
Quality Manager
Germiston
Job Type: Permanent
Posted 14 Jan 2022 | 56 Days left
WORKSHOP MANAGER
Port Elizabeth
Job Type: Permanent
Posted 26 Nov 2021 | 7 Days left