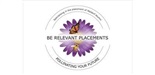 ---
Vacancy Details
Employer: Be Relevant Placements
Picture
A precast Concrete Product manufacturer based in Brits, Northwest Province needs a Technical Sales Specialist aids customers by providing technical product related solutions based on company standards and South African National Standards. She is site based where she looks for leads and will cold call customers. She sells the product and she performs aftersales management by going to sites checking if the product meets specification and assists with installation on site if required.
Critical Success Factors
Know the market definition and be able to interact from any point competently and constructively.
Convert leads given and generate own leads.
Have an interest in the influence you have and what makes this.
Provide knowledge to customers about products, installation and useful tools.
Analyse the site to provide practical plan for installation.
Design patterns using products that are produced by the client.
Handle customer complaints on site.
Report and Share.
---
Candidate Requirements
Skills:
A National Diploma or degree in Civil or Structural Engineering.
Microsoft Proficient.
Proficient in verbal and written communication in English and an African Language.
Experience:
Construction Site experience.
CRM Experience a plus.
---
12 people have applied for this job. 352 people have viewed this job.
About Be Relevant Placements
At Be Relevant Placements we understand that only by you offering relevance to the market efficiently can the success of your organisation be maintained. We know that to sustain this success flexibility and innovation is imperative. Only your people can help you do this.
Our commitment to you the employer is to:
Understand the dynamics and personality of your team so that we can pollinate your team with people that will bring the needed balance and skill to enhance your capacity to be relevant and efficient.
Our commitment to you the job seeker is to:
Understand who you are in order to facilitate your placement in a team that will enhance your ability to grow and learn while contributing to the success of the organisation.
More Jobs at Be Relevant Placements
Millwright
North West
Job Type: Permanent
Posted 06 Apr 2021 | 55 Days left
Millwright
Port Elizabeth
Job Type: Permanent
Posted 06 Apr 2021 | 55 Days left