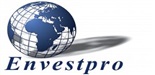 ---
Vacancy Details
Employer: EnvestPro
Envestpro a National Distributing Partner of Liberty is looking for entrepreneurial minded individuals with the Commitment, Confidence, and Can-do-attitude to start a new career in July 2021.
Envestpro 8 week's business incubation training program will equip you with enough knowledge to compete amongst other advisers in the market. We have ongoing support and our CPD is something to be excited about.
Join our team of Financial Advisers and become an integral part of South Africa's Leading long term insurer
Being a Financial Adviser is not just only about sales but taking care of clients.
Meet the evolving needs of your client's through their lifetime. You achieve this by forming professional relationships with your clients.
Taking the clients' financial and personal situation in consideration in order to create a financial plan, and managing their plan as well as relationship with your clients.
The clients' needs our Financial Advisers always have to consider are:
Tax
Health Planning
Risk Cover - Disability; death or dread disease
Educational
Retirement
Investment Planning
Business Assurance
Build your own business… Inputs = Outputs. Effort = Reward. Join the Liberty Life brand and reputation - one of South Africa's leading financial service providers. We are looking for new Financial Planners. Earn a rewarding commission based income together with decent residual income flows & grow your client's wealth & investments over time. Look no further for financial freedom and flexibility.
Synopsis:
This is an opportunity to work for yourself and manage your own business.
No capital needed…
Invest time, effort and energy in yourself.
Extensive training, on-boarding and development is provided.
Deal with clients daily and develop long term client relationships.
Within the role as a Financial Planner, you will be responsible for networking and building long term client relationships; conducting a comprehensive financial needs analyses; providing financial advice and presenting appropriate solutions to meet their specific needs and financial goals.
You need to have the ability to build a professional and sustainable business and service clients in a way that is conducive to sustainable long term relationships.

The outcome is offering clients – both individual and corporate – access to sound financial planning, and the reward of assisting people achieve their financial goals, over the short and long term, through planning, advice and continued consulting.

Extensive training and on-going mentoring and development is provided – ensuring for you, sustainable success and long term residual income.
We offer our clients a complete financial services offering and products/services range from lump sum investments, off-shore investments, recurring monthly investments, life insurance, disability and dread disease cover, income protection, estate planning, business insurance, tax planning, wills, medical aid and short term insurance, etc.
---
Required Skills
communication skills : 2 to 3 years
leadership skills : 2 to 3 years
networking skills : 2 to 3 years
team player with excellent communication skills : 2 to 3 years
---
Candidate Requirements
SA ID
Drivers Licence
Own Car (Non-negotiable)
Own Laptop
Matric
Tertiary Qualification (Adventageous)
Grit
Enterpreneurial Flair
High level Autonomy
Self-starter
---
Hot Job
135 people have applied for this job. 2159 people have viewed this job.
About EnvestPro
Our Vision:
Changing Lives – "One Life at a Time"
Our Mission:
Achieving our vision through comprehensive risk protection solutions implemented with diverse products.
Always start each day from a place of excellence, be driven to be the best in what we do, never settle for mediocrity, live our lives to higher standard.
Our Approach:
Is one where we first clearly define a need and then provide a solution whereby we implement a sound strategy that is agreed upon and continuously reviewed to keep it current.