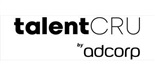 Salary:

R37 000.00 - R42 000.00 Per Month (Negotiable)

Job Type: Permanent

Sectors: Manufacturing

Reference: 1730363

Employment Equity Position
Apply Now
In order to apply for this job, please register your profile or log in with an existing account.
---
Vacancy Details
Employer: Talent Cru - Adcorp
Key Result Areas
 Promote Core Operating Principles of Safety and Health, Environmental Stewardship, Highest Ethical Behavior and Respect for People throughout the company
 Responsibility for monthly financial reporting process, including management of month end procedures & review of account reconciliations
 Responsible for monthly accounts payable reconciliations of all local accounts
 Key contact with Bank on all Banking relations issues and authorization of bank payments
 Preparation of all foreign bank payments and book and maintain the monthly FEC ( Foreign exchange contracts), resolve all reserve bank enquiries with the Bank for foreign payments
 Validate product costing on system and analyse manufacturing variances
 Review of all production process orders with production office in order to ensure all variances are cleared; and investigate any changes on monthly movements in Weighted average cost of material
 Approval of all travel to review financial controls are adhered to and accuracy of travel;
 Liaise on financial reporting issues with corporate offices
 Assist with the preparation of annual financial statements and assist with external audit process
 Quarterly Tax entries on GAM system ( US GAAP vs SA GAAP), ensure tax compliance, including completion and filing of annual & provisional tax returns and withholding tax on dividends;
 Ensure adherence to internal controls & financial policies within the company
 Support and assist with the financial related BBBEE related matters during the verification process
 Provide functional leadership and management to members of the finance team ( 2 employees)
 Customer reporting – declaration of preferential/ non preferential
 Reporting for Stats SA
---
Candidate Requirements
Educational Qualifications
 Minimum: Chartered accountant, CIMA or B com (Accounting) degree
 Valid Driver's Licence and own vehicle
---
Apply Now
In order to apply for this job, please register your profile or log in with an existing account.
Hot Job
68 people have applied for this job. 1137 people have viewed this job.
More Jobs at Talent Cru - Adcorp