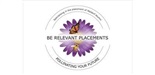 ---
Vacancy Details
Employer: Be Relevant Placements
Job Picture
Growth and decay are fundamental realities. All living things perform something unique to their species. When they are dead, they all undergo the same process of decomposition into their fundamental molecular components. These components no longer perform tasks related to the living organism. Nature is responsible for life and renewal in each species as well as the process of decomposition.
The link
Our equipment is also designed to perform very specific functions repeatedly and reliably. New equipment, whether operated or not, starts decaying immediately, unlike living beings. Maintenance needs to be the life force behind our plant and equipments' specific physical existence with the aim of giving it renewal and sustainability, whether from wear and tear or damage.
We will measure our effectiveness using plant availability.
If you are a suitably qualified individual who understands the above concept and you have the skills and experience to implement the Critical Success Factors described below then please apply.
1. Know and understand the plant and equipment design and technical specifications and standards.
2. Have the confidence and management skill and experience to delegate to caring and skilled human capacity which is the only resource that can convert an idea into reality.
3. Implement and manage proper maintenance infrastructure and tools.
4. Be able to understand and manage the spare components/parts supply chain.
5. Design and implement preventative maintenance and call outs to standards and Safety protocols.
6. Measure and report relevant issues with reference to our part in the value chain (ThroughPut).
---
Candidate Requirements
A suitable technical tertiary qualification.
Mechanical and Electric conceptual knowledge and understanding inlcuding the relevant Physics and Mathematical skills and understanding.
Ability to read and understand technical drawings.
Microsoft Office competent.
Problem-solving skills.
A management skills tool box.
Interpersonal skills.
Be able to demonstrate formative skills that have influenced previous environments.
Experience:
At least 3 years management experience in a technical maintenance position maintaining quality plant and machinery.
Be able to describe how they have measured and reported relevant maintenance issues.
Have been a part of the designing and implementing of preventative maintenance standards and safety protocols.
Be able to demonstrate that they have managed a spare components/parts supply chain.
Be able to describe how they have implemented maintenance infrastructure.
---
Hot Job
250 people have applied for this job. 3756 people have viewed this job.
About Be Relevant Placements
At Be Relevant Placements we understand that only by you offering relevance to the market efficiently can the success of your organisation be maintained. We know that to sustain this success flexibility and innovation is imperative. Only your people can help you do this.
Our commitment to you the employer is to:
Understand the dynamics and personality of your team so that we can pollinate your team with people that will bring the needed balance and skill to enhance your capacity to be relevant and efficient.
Our commitment to you the job seeker is to:
Understand who you are in order to facilitate your placement in a team that will enhance your ability to grow and learn while contributing to the success of the organisation.
More Jobs at Be Relevant Placements
Brand Manager
Midrand
Job Type: Permanent
Posted 04 Oct 2021 | 40 Days left
General Manager
Durban Northern Suburbs
Job Type: Permanent
Posted 10 Sep 2021 | 16 Days left